Mother's Day is coming! I put together a gift guide of lovely handmade gifts from etsy!
(make sure you look at the production & shipment time to see if there is enough time to get your order before Mother's Day)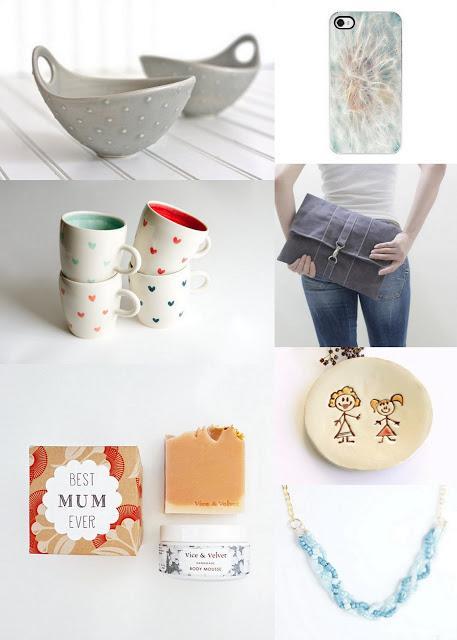 Polka Dot Bowl | Dandelion iPhone Case | Ceramic Heart Mugs | Gray Clutch
Soup and Body Mousse | Mom & Daughter Plate | Blue Braided Necklace
Linking up for It's Ok Thursday
It's ok...
To trust in God's plan for you!
To love reading so much that you put your half way finished room redecoration on hold so you can read.
To be super excited to start my new job! 
To complain a little bit about the Florida weather... it's already going to be 88 & humid today!

To be happy about my bike's new paint job (Pictures coming soon!)
To enter Cool Water Gems Pin it to Win it Contest!