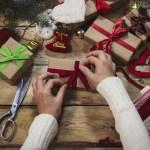 Table of Contents
Green & cute gift wrapping tips.
We all know that we should be thinking of ways to live a bit "greener". Not only does this save the environment from any extra pressures or issues, but it can often be a way to "green" up our bank accounts, too.
Nowhere is this more obvious than when it comes to gift wrapping. After all, in a study by US News and World Report, there are "Hidden Costs of the Holidays" and one of them is gift wrapping. Which, according to the article, costs American shoppers more than three billion dollars per year.
You can start save money live better by just using our simple tips and guides.
With paper, bags, tags and other items, it can really put a hit on your budget. So, this year, you can use some of our cost-cutting, super creative gift wrapping tips to wrap up your holiday cheer and keep things as Eco-friendly and attractive as possible.
Green Gift Wrapping Tips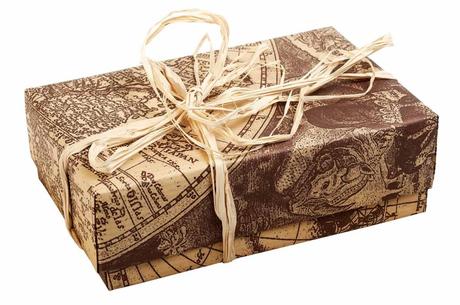 Biodegradable Kraft Paper
Go green,  in line with the idea of greener gift wrapping tips, use green wrapping paper and packages, we suggest you invest in 100% recyclable and biodegradable kraft paper. You can find it in any office or business supply, the grocery store and crafting shops. It breaks down quickly and easily and yet is super simple to dress up with natural cotton yarns in holiday colors (think mustard yellow, sage green, bold red, and so on) or even with kraft paper ribbons. Add some natural "bows" made of holly sprigs, kumquats, small pomegranates, and other 100% natural accents and you'll wow them and save yourself a huge amount of green.
Gingerbread Gift Tags
Go Edible, here's a great way to have fun with family and friends while making your own gift tags. If you have followed the tip above and used kraft paper, you can really jazz up your gifts with gingerbread gift tags. Simply cut out the dough into large ornament shapes (round or square), punch a hole in the cookie to allow it to be tied to the package and decorate for the most delicious gift tag ever.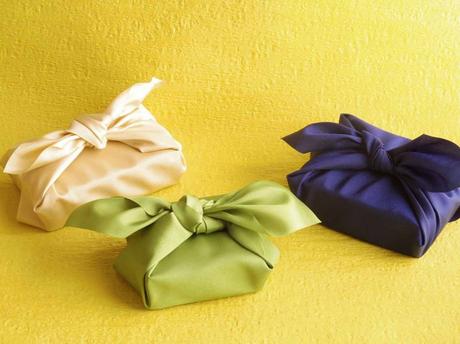 Japanese wrapping Furoshiki
Have you seen the traditional Japanese wrapping method known as Furoshiki? It uses beautifully dyed fabrics and cloths and can be a wonderfully green way to give someone the fabric as part of the gift.
If you are eager to learn how to do it and get some ideas, here is a wonderful article and tutorial ELLE magazine's website. It could be a wonderful way to give someone a scarf or other softer, fabric gift along with the contents inside!
Paper Straws and Package String
One of the most innovative and affordable ways to dress up packages is to use traditional bakery box string (a 100% cotton string made of a stand of red and a strand of white thread twisted together) and red and white paper straws.
The sudden surge of no-straw restaurants and straw-free environments has made it easier than ever to find paper straws in different patterns. However, this wrapping trick works best with red and white holiday colors. It requires a tricky maneuver, but the end result is a star-shaped figure that looks great on a white or even green paper. See a tutorial for it at Good Housekeeping.
Paper Snowflake
Who hasn't made paper snowflakes as a kid (or adult)? They are wonderfully fun and you can find patterns for them in traditional styles and even as Star Wars or other cutouts. They make wonderful gifts that are part of the wrapping paper.
Whether you make them in the simplest style or more advanced accordion styles, they dress up the plainest kraft paper wrappings. In fact, a simple kraft paper, white string and paper snowflake wrapping looks utterly amazing.
Go Recycled
One of the most enjoyable ways to make greener wrapping paper is to use recycled goods, and you might be amazed at the number of options you can find around your home.
Pringles potato chip canisters, as a prime example, are ideal for a batch of homemade cookies. You can paint them or wrap them in fabric or kraft paper decorated with stamped figures and oversized bows for unforgettable gifts.
Whether it is oversized pickle jars or other containers, don't toss them until you consider their potential use as recycled gift wrap and packaging.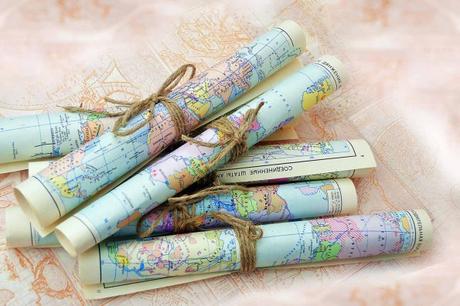 Go Atlas
Paper maps are becoming a thing of the past, but they also make amazing gift wrap.
Whether you can find oversized road maps you no longer use in the trunk of the car or the glove box, or you purchase older atlases with the intention of using them to wrap up your gifts, they'll always look great.
Tie it all up with some natural cotton thread in a holiday red and even use a green button rather than a bow and you'll save big and make a memorable impression. Old sheet music also works well when adorned with holiday jingle bells and twine.
Go Ornamental
Looking to give a gift that keeps on giving? Just choose small ornaments that can be used to replace the traditional holiday bows. Whether you use simple kraft paper or luxurious paper with authentic velvet ribbons, nothing looks as amazing as a large and eye-catching ornament instead of a gift tag or toss-away bow.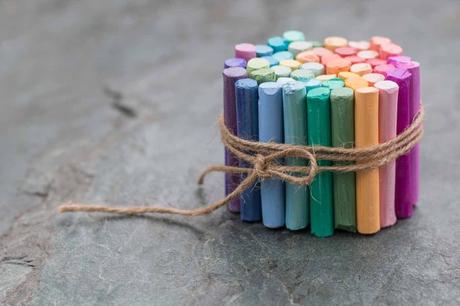 Go Kid-Friendly
You can include kids in the fun and make wrapping paper that is part of their experience. As an example, a package wrapped in kraft or white freezer paper can be decorated with a set of crayons taped to the front and the words "color me" stamped in an upper corner.
You might add a paper "road" to the long edge of a kraft paper package and tape a "matchbox car" to it for wrapping paper that is also a toy itself.
A green gift wrapping tips such paper Christmas tree and sheet of stickers to use as ornaments are also a great way to get two for one with a gift and wrap combo.