The greatest gift I ever had came from God, I call him Papa!
Some dads are introvert, some are friendly and some are a bit strange, but their love for family and hardship is endless.
Our father is the pillar of our home. He always showers unconditional love and also inculcates discipline on us, which is equally important.
Last month we celebrated Mother's day and this month is Father's day on 16th June, so let's make this day special by gifting them.
If you are confused and need ideas on what to get for your dad, then keep reading this post, as I have listed some gift ideas which your dad might love.
These gifts are easily available online and you can shop it at the comfort of your home at an affordable rate.
Fatther's Day Gift Ideas
1)   Personalized Gift
Show your Father that you really care for him and express your love by this engraved photo plaque which is engraved permanently.
A personalized gift is always special and unique. Click the image to SHOP now.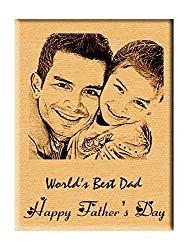 2)   Wallet
The wallet is one of the best gift options as it is always used and loved. You can opt for a gift box which contains a wallet, keychain, and a pen.
Click the image to SHOP now.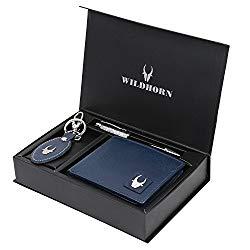 3)  Grooming Set
This is an ideal gift for dad as many times they forget to take care of themselves.
Add the edge to his personality with the perfect shave, fresh look, and masculine fragrances by gifting grooming collection kit which has all things needed.
Click the image to SHOP now.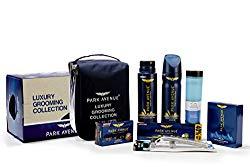 4)  Watches
A watch is an important accessory to wear and is one of the best gift options. Give your dad a perfect timepiece so that whenever he checks the time, he remembers your bond.
Click the image to SHOP now.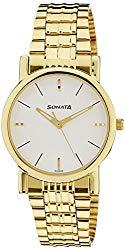 5)  Shoes
Gift your father a pair of sports shoes and inculcate the good habit of walking together. A comfortable shoe makes the walk and life easy.
Click the image to SHOP now.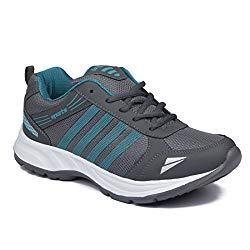 Need more ideas? You can also gift him
Belt & Tie
Personalized coffee mug
Personalized T-shirt
Shirts & formal pants
Handmade cake
Headphones
Sometimes just gifting a handmade card is enough to make them feel special.
No doubt, spending time with your father is the best gift you can give to him, but a little touch of some material gifts is the best way to express your love and respect towards him.
What are the gifts that you like? How are you planning to celebrate?
*Disclosure: This post contains affiliate links and I may receive a small commission if you purchase through them at no extra cost to you. *PC: Pexels