This post contains affiliate links which means I receive a commission if you make a purchase using the links in this post.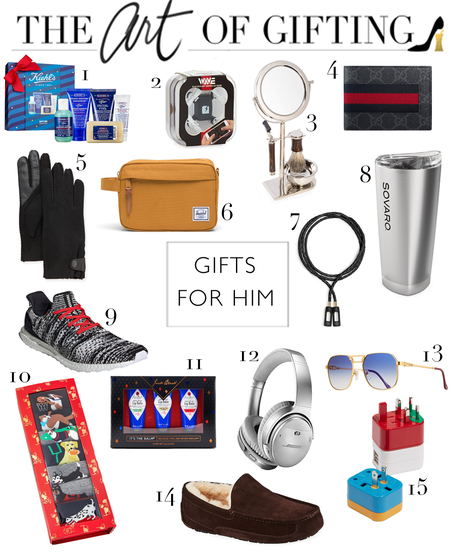 Happy Thursday GlamFam! We've almost made it another week! Can you believe it?! Surprise, I have another gift guide for you! This time, it's for the sometimes hard-to-shop-for men in our lives! Mr. S and I don't exchange Christmas gifts anyone more since it's all about the children now. However, before children he would always return my Christmas gifts! LOL! Amy (mentioned in the first gift post) has helped me curate some of these fabulous holiday gift ideas for him!

Turn on your JavaScript to view content

Happy Thursday Y'all! I cannot believe we are less than two weeks away from Christmas! I still have to finish shopping for the Littles - may have to steam open the letter that Little M wrote to Santa!! Oops! Luckily, so many stores are still having their sales! We also have to figure out our Christmas plans because I think we are traveling this season. And I am still trying to organize the house. That seems to be a forever project!
What are your Christmas plans?
♥︎ ♥︎ STAY GLAM, DO GOOD ♥︎ ♥︎
Thank you so much for stopping by and supporting SOS!
JOIN THE #GLAMFAM // SIGN UP FOR THE NEWSLETTER BY CLICKING HERE.
CHECK OUT MY INSTAGRAM SHOP HERE TO SHOP ALL OF MY INSTAGRAM LOOKS!