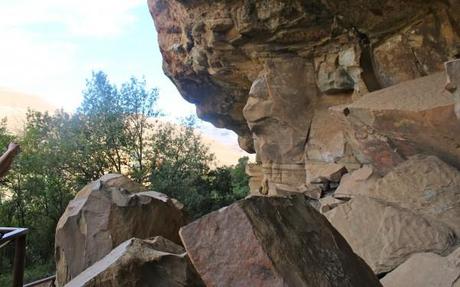 Not only is Giants Castle in the Drakensberg, S. Africa a UNESCO World Heritage Site and home to the highest mountain range in all of southern Africa, it's also home to some of the richest rock paining areas in the world!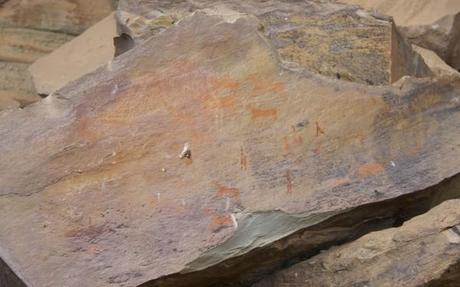 The most famous of these is the Giants Castle:  Main Cave, a cave with over 500 San (bushmen) paintings, some of them dating back at least 5000 years!  Most of the rock art depicts local animals or hunting scenes. The Main Cave is a pleasant 45 minute hike from Giants Castle Chalets where I stayed.  When I arrived I was greeted by our guide Thandekaximba who explained the rock art and tried to (unsuccessfully) teach me Zulu:  The Coolest Language I've Ever Heard.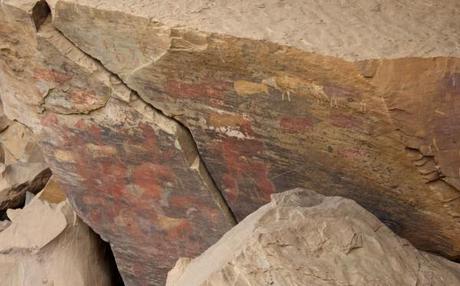 Sadly, hunter and gathers were no longer to be found at the beginning of the 20th century as farming took over, pushing people into a completely different lifestyle.  A visit to the Giants Castle Main Cave gave me a glimpse into a lifestyle that had carried on for thousands of years before ending so abruptly.