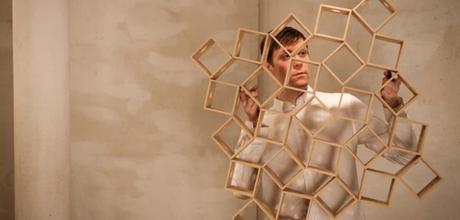 Ghostcube: Mind-Bending Wooden Sculptures by Erik Åberg
0
Swedish designer Erik Åberg has created a rather crazy system of hinging cubes together. Besides being a designer he is also a professional juggler,but we are not talking about balls or pins,we are talking about juggling boxes. This technique is referred to as "Cigar box manipulation" and was a speciality of juggling legend Kris Kremo.
Anyhow, it is quite possible that Erik's passion for boxes led to creation of these new, mind-bending sculptures, that he calls "Ghostcube". It is an incredibly fascinating system of interlocking wood cubes that can be twisted, turned, and folded to create increasingly complex shapes reminiscent of origami.
What made this Swedish designer, go viral in matter of few days, is the fact that he provides no additional details on how "Ghostcube" works, creating monster wave of discussions and speculations. He is, however, selling a short documentary on the project on his website.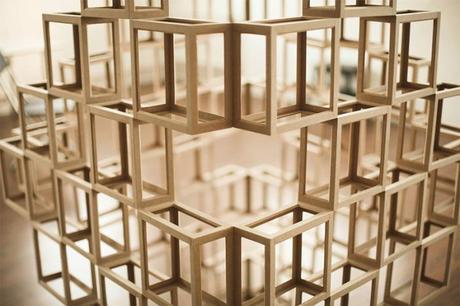 Image credits: Erik Åberg/Youtube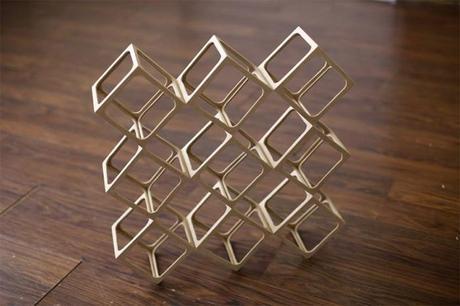 Image credits: Erik Åberg/Youtube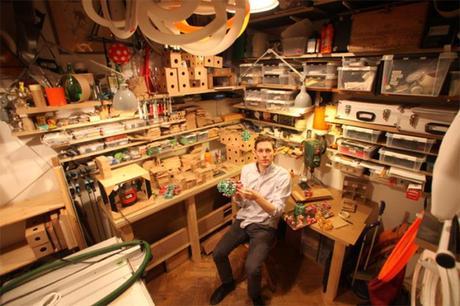 Image credits: Erik Åberg/Youtube
Take a look at the free(short) version of the video, "Ghostcube".
Via:COLOSSAL