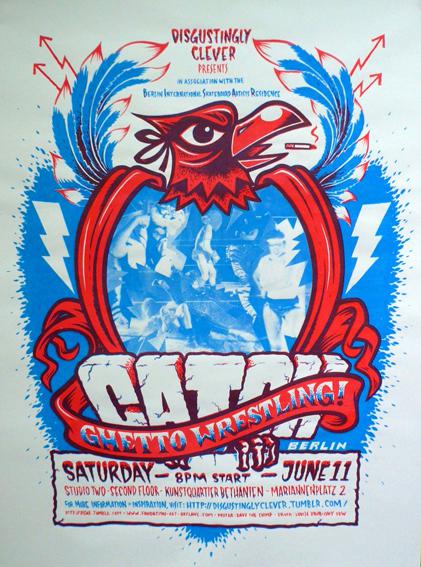 This weekend sees Berlin based artist
Dave The Chimp
take part in the Ghetto Wrestling Party. Not exactly sure on the info here but looks like you can sign up an take part in Ghetto Wrestling too if you live in Berlin.
According to the site it's " An exploration of taste for bad taste's sake through the joyfully slummy genre of Lucha Libre!" As the party is free, Chimp has made a two colour screenprint to help promote the event. It's an edition of 15 on 300gsm paper and 50 x 70cm in size. The print is only 50 euros (plus shipping - 10 euros Europe, 20 euros rest of the world). If you would like one email:
[email protected]
And if you are in Berlin this weekend make sure you check out the Ghetto Wrestling party and don't forget your costume. More info on the event can be found here.