As everyone in marketing knows, these days it's all about developing brand stories and brands with genuine purpose and strong heritage. It's not clear that it has to be completely 'real' – it just has to satisfy our current craving to buy something more meaningful. And some brands have got really good at it – think about the old stalwarts Ben & Jerry or innocent, both of which started small, but have since been bought up and mass produced, whilst still riding on their credentials of being a bit more 'indie' than say, Heinz.
On a holiday to Ecuador last year, I had the opportunity to visit a small-scale artisanal chocolate production site. It was really low key but let me show you the end product so that we are clear the brand could genuinely hold its head up high in terms of visual and taste appeal – you will have to trust me on the latter!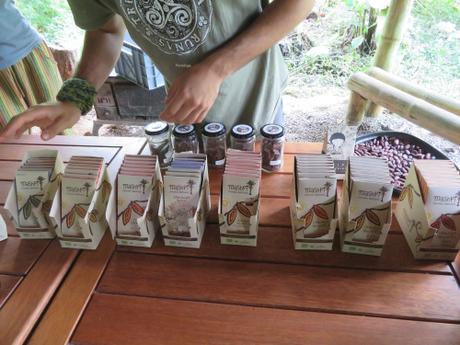 1
I actually really like the down-to-earth more crafty and 'ethnic' look to the packaging. In the UK, we don't really see that kind of thing in chocolate. Instead, the visual codes tend to be more refined and upmarket in non-mass market chocolate – recall the minimalist matt black and white of Hotel Chocolat, the more ornate gold, greens and pinks of Prestat or the more decorative Divine.
Being on site at Mashpi meant that I was able to see for myself how the on-pack and website claims were fulfilled in reality. Walking through the plantation we were shown plants that naturally protect the cocoa plants from pesticides and whose leaves fertilise the crop. There was also a resident goat as it turns out their manure is particularly effective.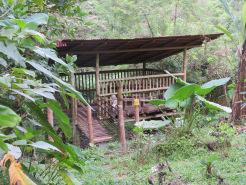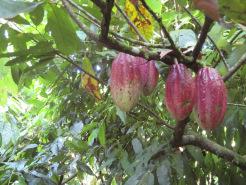 Mashpi also grows many of the ingredients it uses to create the additional flavor variations. We were shown ginger plants, the inside of the cocoa bean whose pulp is boiled up with sugar to create a kind of jam filling as well as fragrant cardamom.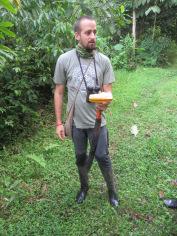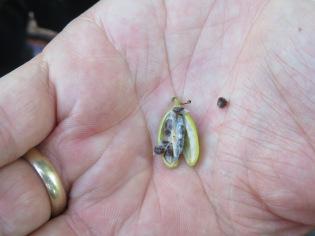 The actual manufacturing process was a quixotic combination of low-tech basic stages, such as spreading out the beans to dry and then effectively baking them, to the parts which need to comply with health and safety requirements. The latter meant the use of shiny steel equipment seemly very out of place in the midst of this rainforest environment.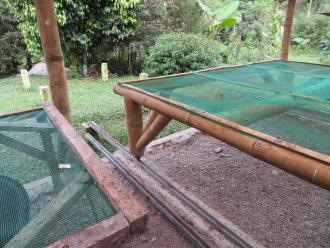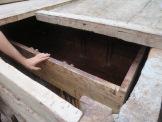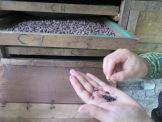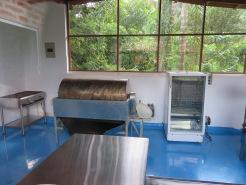 Let me end with an image of the actual reason we went to visit Mashpi (coming across a chocolate production site was an unexpected happy bonus!): we were there to see a very reclusive forest bird. The owners of Mashpi have managed to sort of tame this bird to come out more into the open in response to calls and offerings of grubs and other insects. Meet the ant pitta.