City breaks are the perfect getaway for anybody looking to totally immerse themselves in a new way of life. They provide a rich and vibrant glimpse of another culture, and offer an abundance of sights, places, and experiences to enjoy in one trip. When planning a city break, London is never far from the top of most people's list of perfect destinations. London offers the ideal mix of history, landmarks, and cutting edge excitement to ensure that it is always one of the most popular travel destinations in the world.
Dining in London
Few cities are as outward looking or truly international in culture and spirit as London, and this is perhaps reflected best of all in the capital's dining. It is said that every world cuisine is catered for somewhere in the city and, with the sheer variety of restaurants and small cafés, few would doubt that claim. From the most popular commercial fast food chains to exclusive Michelin-starred dining, London has the lot.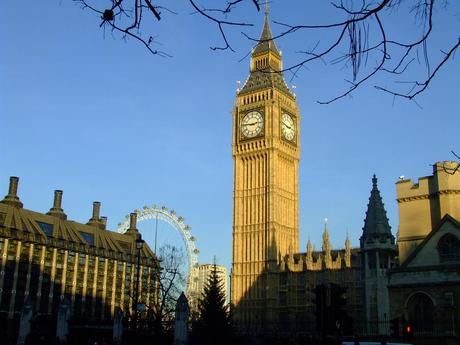 ©Tim Morris
Tea Rooms
So, where should one begin, when tucking in to the British capital? Most visitors will want, at some point in their trip, to experience the traditional high tea for which the English are most famous. Fortnum and Mason's is the place to go. The department store is known affectionately as "the Queen's greengrocer", as it has long been the first stop for royal caterers looking for the best. The tea rooms serve high tea daily; booking is advised, but not always essential. If you cannot find a table, then the food court in the basement has all sorts of freshly-cooked fare – from roast chicken to classic fish and chips.
English Chefs
English restaurants have some of the very best chefs in the world who run prestigious and celebrated restaurants: from Heston Blumenthal and Gordon Ramsay to Michel Roux Jr. But if you find this standard of haute cuisine beyond your price range (or you simply cannot manage to get a reservation), there are plenty of treats to be had in one of London's traditional British establishments.
Covent Garden Restaurants
Rules in Covent Garden combine quintessentially British meals with an historical setting. The hearty menu is a gift to the carnivorous appetite: Rules specialises in seasonal game caught exclusively on the Lartington estate. Variety is the spice of life, though. And no city break is complete without an exploration into the more vibrant and obscures experiences on offer.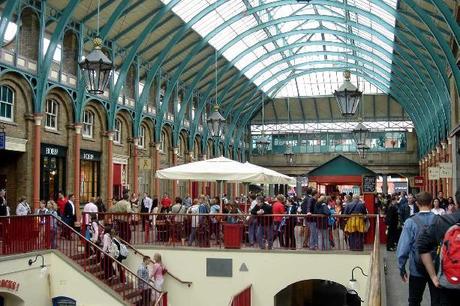 © budgetplaces.com
Eating In Chinatown
Few places in London can offer the excitement of a meal in the legendary Wong Kei's of Chinatown. This multi-storey Chinese restaurant has become something of a national treasure, not only for being the country's largest restaurant (spread out across five floors). If cheap and cheerful Asian cuisine is what you are after, then look no further.
Soho Restaurants
A little further into Soho, and visitors will find another historic London eatery: the Gay Hussar on Greek Street. A famous haunt frequented members of the British political class, the Gay hussar has been serving traditional Hungarian cuisine to the capital since 1953. Often mentioned in political memoirs for the role it has played hosting meetings and moments of conspiratorial intrigue, most visitors are nevertheless more interested in its rightly praised goulash.
Eating in Leicester Square
Finally, the J Sheekey oyster bar near Leicester Square brings some art deco glamour to London's culinary repertoire. Though undoubtedly specialising in all manner of seafood, J Sheekey's broad menu and elegant interior makes it one of the most memorable dining experiences that the capital has to offer.
One thing is for certain: whatever your tastes, whatever your price ranges, the perfect restaurant is waiting for you somewhere in London.