I liked the way the composition in this new commissioned painting was coming along, but the color and mood were not right yet.  It was too bright with too many pastel colors. 
I began this painting session by adding more medium and dark grays, applying the paint directly from the tubes without a brush.  This painting is made up mostly of thick and thin lines, so applying the paint this way allowed me to create those lines, which added to the thick "thickety" texture I was looking for.
I also added more raw umber and black, covering over some of the more pastel colors from previous layers.  Then I drew a lot of thin lines in Paynes Gray, which looks almost black.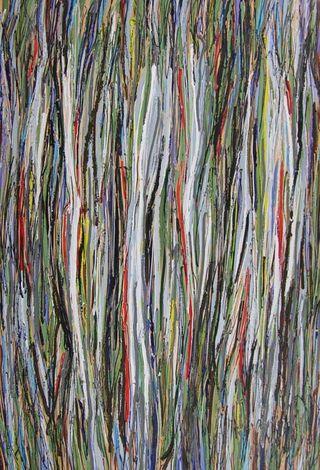 Commissioned Painting, 44" x 64" acrylic on canvas.