Contracts for difference trading or CFD trading carry a variety of benefits for all kinds of traders. CFD trading offers a myriad of opportunities for anyone who wants to grab them. However, when you're a beginner¸it isn't always easy to make a profit. It all comes down to how clearly you understand trends, trades, and strategies.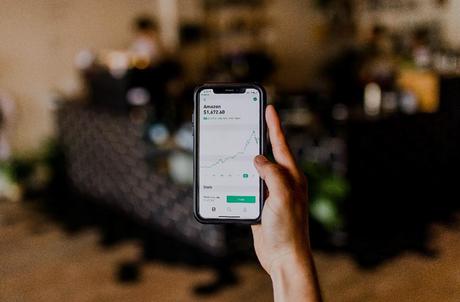 You need to have in-depth knowledge of trading and its best practices to become a successful CFD trader. This article will give you the top 6 tips that will help you succeed even as a beginner. So, let's dive right in!
Always Research Positions
Whether you're a beginner or a trading pioneer, the most important thing to remember is to always research your positions. That is the most effective way of ensuring that odds don't work against you. As a new trader, it can be tempting to act on your instincts and fall into the trap of apparent trends without doing any background research.
However, that only makes it a gambling move instead of a well-thought strategy. Patience is really important for succeeding in CFD trading, and doing your research will bring you a lot more return than your gambling instincts.
Develop a Thorough Trading Plan
To succeed as a CFD trader, you need to make a trading plan that considers all the factors. You need to assess and define your trading goals and come up with a plan accordingly. Factors such as trading capital, timeframe, risk appetite, and financial knowledge should be considered when developing your trading plan.
Capital Preservation
As a beginner, your trading strategies should be focused on capital preservation. It is essential to minimize your losses as much as possible and don't opt for risky strategies. Beginners should test out their knowledge and apply their newly acquired information to get the hang of the trading procedures in the early stages. Give yourself some time to get experience and practical insights before striving for more ambitious strategies.
Choose Your Leverage
Choosing the right leverage is essential for beginner-level traders. The right leverage is what enables you to make greater gains at a smaller price. But if you don't choose the leverage ratio smartly, it can also make your losses bigger. As a beginner, the appropriate choice would be a risk profile.
Choose Your Strategy Smartly
It is important to choose your strategy smartly and then stick to it. Most beginners feel tempted to act on their intuition and more inclined towards their "gut feeling." However, that is extremely dangerous and can put you at the risk of great losses.
Having a strategy and trading in accordance with it ensures that you gain stability and do not lose everything. With a well-designed strategy, you can predict outcomes and make calculated moves and risks. It will protect your investment and save you from total loss.
Choose the Right Broker
As a beginner, choosing a regulated broker can take away the stress and pressure off your shoulders. A broker will help protect your funds and offer expert professional advice for trading.
When you're looking for a broker, make sure that you consider factors such as ECN pricing, licensing, choice of trading tools and platforms, reputed liquidity, access to a range of financial instruments, and the resources of knowledge that they use.
Final Words
Getting started with CFD trading can be intimidating and risky, but you can learn quickly and begin making greater gains with the right strategy.