In this article you will find all the necessary information about Cyprus and getting married in Cyprus. Every topic about getting married in Cyprus that may concern you will be discussed, making wedding planning a lot easier and worry-free. You will get a general idea of Cyprus; people, weather and landscape. Regarding procedural matters, all the legalities of getting married in Cyprus and marriage documents needed will be listed. You can also read about the main airports and learn which one may serve you better. In addition, you can find out about the top luxury wedding venues in Cyprus, such as luxurious hotels and dreamy resorts. Peaceful outdoor venues and alternative wedding venues are also great locations to get married in Cyprus.
If you are a bride-to-be that is getting married in Cyprus and is dreaming of a destination wedding on an island that incorporates natural, diverse landscapes, perfect climate and sunny weather, history and culture, then Cyprus is the answer! Cyprus is a small island known as the 'Jewel of the Mediterranean' and is situated at the north eastern corner of the Mediterranean. This destination is the perfect choice not only for a superb holiday experience, but also for planning luxury weddings and events. Getting married in Cyprus is a popular choice for foreigners. The island combines everything that a couple could need for the wedding of their dreams.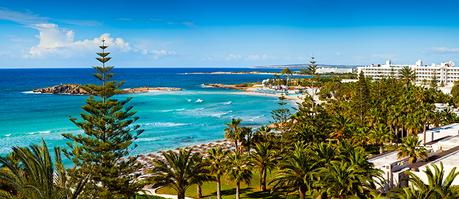 The location of this little heaven on earth is perfect because is positioned in the South of Europe, so many foreigners can easily travel to it anytime. On this island you can also find professional and experienced vendors, including wedding planners and an array of luxury wedding venues An experienced wedding planner in Cyprus will be able to help you and guide you through every step of the way. Last but not least, English language is the second official language, so if you are getting married in Cyprus, you have nothing to worry about the communication with many local people or with the wedding professionals.
Getting married in Cyprus - Cyprus natural pleasures
Cyprus natural pleasures are literally endless! This is why tourists love this island and honor it every year with their visit. This dreamy island is blessed with stunning sceneries that can satisfy all tastes, requirements and often surpass expectations. Each Cyprus city displays small paradises where you can relax, admire and spend unforgettable moments!
Cyprus is well-known for the stunning beaches it has to offer. Each beach has its own magic... some are extremely peaceful, with turquoise waters and a density of greenery. Others are absolutely breathtaking and popular, with transparent waters, water activities, and beach bars or family restaurants. There are others that you need to discover, hidden in the most unexpected places, offering you an adventurous journey in the natural, rocky paths.
Except from a hot day at the beach, in Cyprus you can relax and find peace in its mountains and greenery forests. Troodos is one of the most popular resort, especially in the Winter, when its gorgeously covered in snow. Many brides-to-be who are dreaming of a winter wedding, tend to choose Troodos for their ceremony, reception and of course for their photoshoot session! With the snowy background of Troodos mountains and the tall cypress trees, your photographer will capture incredible shots that will adorn your photo album!
If you are planning on getting married in Cyprus, you will see that the natural beauty of Cyprus is also complemented by its traditional villages, which connect the inhabitants with the nature. From the first visit in a traditional village, you can immediately feel the warmth and the intimacy that the atmosphere, the architecture and the local people emit. Visitors are always welcome in villages, where they can admire and walk into the nature, learn old folk customs, taste traditional dishes, meet Cypriot people and see or buy Cypriot handmade products and sweets.
Getting married in Cyprus - Cypriot culture and people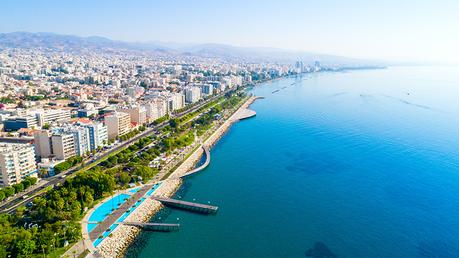 First, Cyprus is the birthplace of Aphrodite, the ancient Greek goddess of love and beauty. It's an island full of legends and myths that attracts a large number of tourists each year. It's impossible to even describe the Cypriot history and culture because is literally endless. There are many archaeological sites that you can visit and admire, such as Tombs of the Kings, Amathous, Kourion, Choirokoitia, Temple of Aphrodite and Paphos Mosaics. Cyprus has met tremendous changes through invasions rebellions and wars due to its strategic position. However, no threat managed to steal Cypriot's pride and love for their nation, their values and their achievements.
Cypriots are also known for their hospitality, friendliness and generosity. People there have a permanent warm smile on their faces, they're really welcoming and helpful by nature. Don't be surprised if local people invite you to their houses to treat you or invite you to join them for a cup of Cypriot coffee and have a nice conversation together.
Getting married in Cyprus - Cyprus modern luxurious properties
Many people imagine Cyprus only as a summer escape, a destination without developed and large projects, tall modern buildings or luxurious houses and apartments. In recent years, there has been considerable growth and development in terms of construction. The island offers attractive opportunities to many international investors ranging from residential projects to commercial projects. Getting married in Cyprus is an excellent idea since there are stunning luxury wedding venues, modern villas, townhouses, residence towers, marinas, golf courses, theme parks etc. Nicosia, the capital of the island, and Limassol are the main business centres that are constantly evolving. Especially this period, Limassol is at the peak of growth since many local and foreign entrepreneurs spend huge amounts of money to create innovative projects that we can only find in big cities in developed countries abroad. So, if you want a luxurious, modern wedding, Cyprus won't disappoint you!
Getting married in Cyprus - Cyprus Weather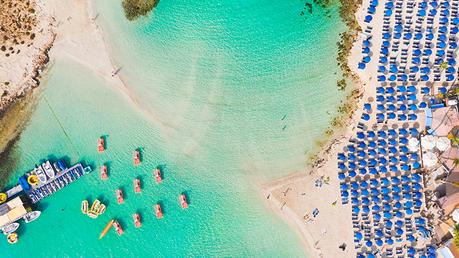 This island is made for Summer and sun-lovers, as it has almost always nice weather! If you imagine a sunny, bright wedding, then Cyprus is the best option for your big day. It has an intense Mediterranean climate with long dry summers and mild winters. Outdoor weddings, weddings at the beach or even luxury resort weddings are more than appropriate!
You can organize the perfect wedding in Cyprus next to the beach, with the breathtaking view of the golden sands and the crystal sea water, a rustic or bohemian wedding in the greenery woods, in a traditional village or a lavish wedding in a luxurious hotel or a villa. The venues are uncountable, and the choices are endless! The only thing you should do is choosing the desired style of your wedding. You should also do a good research for the possible luxury weddings venues in Cyprus according to your vision.
Weddings in Cyprus
Big celebrations such as weddings and baptisms, take a lot of preparation and they are huge! A Cypriot traditional wedding is a big event not only for the couple, their family and close friends, but also for the whole area. This custom reflects the Cypriot hospitality. They're all welcome!
In Cyprus, both religious, no matter your faith, and civil ceremonies are common. You can choose to marry in a town hall or in your favorite, nearby church. The choice is completely up to you and your beloved one. Couples of mixed religions often choose Cyprus for their wedding, where the civil ceremonies are allowed. Civil marriages have been valid in Cyprus since 1923. The best part of a civil ceremony in Cyprus is that even If the home country of the couple does not allow civil ceremonies, they will still legally recognize the wedding that was conducted in Cyprus.
Therefore, Cyprus is rapidly becoming one of the best destinations for Mediterranean weddings. Not only for its natural beauty and its all-year sunshine but also for its excellent facilities and its convenient wedding formalities.
Getting married in Cyprus - Marriage Law Requirements
Couples from abroad who are planning to marry in Cyprus, need to know some important information and bring the necessary paperwork. First of all, for couples who want to marry in Cyprus and have applied a Special License, they need to arrive to the country before the ceremony and be residents for at least 3 working days. Otherwise, without the special license, they'll need to reside in Cyprus for at least 20 days before the ceremony.
The original documents must be in English, but if not, a certified translation into English or Greek is required.
Also, the couple will need two witnesses for the ceremony and the minimum age for a marriage in Cyprus is 18 years old.
Necessary paperwork and documentation for foreigners
- A marriage license by the local municipality
- A recent Certificate of marital status from a Governmental Authority ( i.e. Town Hall, Ministry of Interior, Registry Office, Embassy etc),
- Birth certificates
- Decree absolute (if divorced)
- Certificate of Death (for window/er)
- Passport or European ID Card
Top wedding locations in Cyprus
Choosing the right venue is one of the most important decisions you'll have to take while planning your wedding. In Cyprus there are many venues where you can plan and create your dream wedding. We will share with you the most luxurious hotels, villas and other alternative places that can host your wedding perfectly!
Getting married in Cyprus - Luxurious Hotels
A luxurious hotel is maybe one of the most convenient and stunning venues for many reasons. A wedding in a hotel offers the space, the atmosphere, the luxury, the food, the stage, the drinks, the preparation rooms etc. It's an all-inclusive option that relieves you from extra worry and stress! In Cyprus you can find hotels next to the beach, in the woods, in the center of town or in an isolated, dreamy place... the choice is yours!
The five-star Four Seasons Hotel is the definition of luxury and style! The hotel is in the heart of Limassol and combines a number of luxurious facilities and services. It lies on a sandy beach, which makes it even more attractive for tourists during their summer holidays. If you're dreaming of a wedding full of shine and elegance, this heaven is the ideal choice for you. The comfortable space, the opulent architecture and decoration, the variety and high quality food, the service and the accommodation is bound to impress!
The renovated Crowne Plaza Limassol is an extra modern and elegant hotel that offers to the visitors, moments of pleasure, relaxation and panoramic Mediterranean views. This amazing hotel is the only International Brand Hotel in Limassol and it is a perfect choice for holidays or for a special event such as a wedding. Either you're planning an intimate wedding or a vibrant celebration, the Crowne wedding planner will be next to you every step of the way!
The Amathus Beach Hotel is a newly renovated, dreamy place which offers a fabulous range of facilities, luxury accommodation and top-notch services. Its' perfect location and the scenery of tropical gardens and deep blue sea make it ideal for travelers who seek a relaxing retreat on the beach and a tranquil experience. The unique outdoor venue of this Hotel can perfectly host your wedding and makes your special day even more outstanding!
Elysium is the perfect destination for all seasons! This royal hotel provides to the visitors an array of amenities that make them feel like kings and queens. It's a five-star deluxe hotel that is situated in Paphos, next to the ancient Tombs of the Kings. This dreamy place can be characterized as a harmonious blend of tranquility, luxury and isolation.
Annabelle hotel is an iconic, five-star hotel in Paphos which combines modern and class with a variety of facilities and spectacular views. Have a dreamy wedding experience that both you and your guests will remember forever!
Constantinou Bros Athena Beach Hotel is a four-star hotel in Kato Paphos with a convenient location and a breathtaking sea view. Welcome your guests in the bloomed gardens or the luxurious halls of the Athena Beach hotel and enjoy this wonderful experience!
Hilton is fairly the most recognized name in the industry. The Hilton Hotels and Resorts remains the global leader of hospitality, offering to huge numbers of travelers the perfect accommodation experience. Located in the capital of Cyprus, Nicosia, this hotel is the ideal place to choose for a wedding planning. It provides the style, the space and the services by offering a wedding package according to your preferences. Have the most fabulous wedding in the hotel's perfectly decorated ballroom!
The Atlantica Bay Hotel is a luxurious retreat on a hillside of Limassol Bay, surrounded with greenery, massive pools and natural beauty. This wonderful place can perfectly host the most important day of your life and make everything happen just like you dreamed.
Getting married in Cyprus - Dreamy resorts
A resort is an isolated place that provides a group of facilities, activities and entertainment. Most resorts combine the peaceful nature with convenient accommodation, unlimited food and drinks, sport activities, entertainment and relaxation. Choosing a resort for your wedding day is the best option for a multi-day experience. You can stay a night, a weekend or an extended respite in the resort, you can enjoy a day before your wedding at the spa, pre and post wedding activities and exciting extras that your resort offers!
Columbia Beach Resort is a luxury 5-star Deluxe resort situated a mere 20 minutes from both Paphos and Limassol. This peaceful venue with its rustic architecture and its incredible view offers a number of facilities and services that make your wedding dreams come true! It has all the ingredients needed for a unique event such as a wedding, a baptism or a party. The space, the food, the flowers, the entertainment and more...
This incredible place offers a true escapism that combines the natural beauty with the pioneering architecture. Set in a picturesque valley, it offers an intimate setting with a gorgeous backdrop that is ideal for a dreamy wedding! This amazing resort offers everything that you need for an unforgettable wedding!
This is the destination where you and your guests can experience the absolute stimulation of all senses! Placed on a historical hill, it offers panoramic views and unique accommodation and activity options. The Aphrodite Hills Hotel can be an exceptional location for your dream wedding. There is a variety of gorgeous venues for your ceremony and reception that will surely suit your preferences.
Galu Seaside is undoubtedly one of the most impressive locations in Cyprus. This seaside venue is situated in Larnaca and offers breathtaking venues for special events, such as weddings, baptisms, parties etc.
The Nissi Beach Resort is overlooking the crystal sea waters of Cyprus and it's surrounded by idyllic natural beauty. This place can be ideal for a bride who wants to get married in Ayia Napa and have the perfect summer wedding.
Aelia is situated in the outskirts of Nicosia, Cyprus and it's a magical place where you can take care of your body, your mind and spirit by offering pure bliss and serenity. Aelia's décor combines natural elements such as wood and stone that match perfectly with the natural surroundings and create a tranquil retreat. It also offers stunning indoor spaces and outdoor facilities that are essential for a special event or an unforgettable wedding.
Getting married in Cyprus - Peaceful Outdoor Venues
Outdoor venues are always a perfect idea for a wedding! They usually don't need much, because the beauty of the nature completes everything. You will not need much decoration as the natural elements of the place you chose, will serve as your décor. Whether you choose a wedding at the beach, in a village square, in a forest or a winery, the atmosphere and natural beauty will make your special day and your wedding photos look even prettier!
Ktima Dafermou is a winery above the Lefkara Valley that blends uniquely with the natural surroundings of this idyllic place. The venue is a combination of both modern and classic materials that create an aesthetically unique result. This wonderful place offers amazing settings for indoor and outdoor private events.
Ktima Demosthenous is an extremely gorgeous place in the area of Parekklisia that offers unique moments for every occasion. The Demosthenous estate have hosted many weddings and baptisms in its' beautiful greenery gardens.
Lexeko estate is one of the most gorgeous wedding venues in the Cyprus ' mountains. This idyllic place is surrounded by greenery forests and swan lakes and offers different venues for weddings, baptisms and parties. The scenic beauty and the open-air dining areas can transform your wedding into an invigorating, relaxing experience. A heaven on earth!
Vasilis Nikoklis is a unique wedding venue that is set in Paphos countryside and provides the perfect romantic scenery for your wedding. If you want to have a traditional wedding experience, then the rustic surroundings, the homemade food and the award-winning wines of this location, will steal your heart!
Ktima Oniron is a small paradise near to Nicosia, Cyprus which host all kinds of special events. A truly dreamy place surrounded by bloomed gardens and covered with green grass, olive trees and roses will make your wedding looks like a fairytale. The magical scene completes a pool with its rocky waterfalls, its crystal water and hidden lighting. Share the joy of your wedding with your guests and celebrate your love in this wonderful scenery!
Other elegant venues
If you're a luxury-lover but you need something different than hotels, then the following elegant venues may be ideal for you! Large rooms with impressive, hidden lighting, aristocratic architecture and decoration, comfort and warm atmosphere and large stages can perfectly host the opulent wedding you're dreaming! Villas are also one of the best options for a lavish wedding that everyone will remember!
The Coral Palace is situated in the well-known Coral Bay area of Pegeia, in Pafos region. This venue offers the luxury of a hotel environment but also the friendliness of an elegant restaurant.
The Royal Hall is an alternative wedding venue in the old town of Nicosia. It is actually a historic stone build cinema that was constructed circa late 1940's. In 2007 this derelict building transformed into an alternative event venue that combines a contemporary industrial upgraded look with vintage glamour. It hosts a plethora of events such as movie shows, theatres, music concerts, weddings, baptisms, private parties etc...
BOULEVARD offers two all-white halls with a clean classic luxury style. These halls can be the perfect backdrop for your wedding because you can add any colors and details you want according to your style and preferences. If you're dreaming of an opulent wedding, then this is the perfect pick!
This place is for all the modern brides out there who want a wedding that combines elegant, luxurious and modern elements. The Residence venue can hold a range of events such as baptisms, seminars and presentations, wedding receptions and dinners or party events. Its' luxurious black hall is the perfect canvas to either tone up the mood with vivid colors or down the mood with darker shades.
Panorama Villas are situated in Paphos and are some of the most luxurious and gorgeous villas. Whether you're a romantic couple seeking the right place for their wedding or just looking for a dreamy place to relax and spend your holidays, then this is the place you have to choose. They are located in a private area outside of Peyia village so you can be sure that you're going to have the most peaceful, comfortable and elegant wedding ever!
Getting married in Cyprus - Alternative wedding venues
Alternative brides can't satisfy their unique and strange taste with some classic and mainstream venues. They need something different that will stand out and surprise the guests. Some gorgeous alternative venues can be castles, historical sites, aristocratic manors, converted buildings, parks, botanical gardens or farms.
Olive Grove Farm is an alternative wedding venue for couples that love nature. This place is actually a farm that has a big field of olive trees. The greenery scenery and the wooden details makes this venue an ideal choice for a rustic wedding. It doesn't need any decorative exaggerations to shine, since the beauty of nature overwhelms!
Situated in the heart of the tourist area of Paphos harbor, the impressive medieval castle is not only a sight to visit and take photos. This beautifully structured building with its romantic sense that emits can easily host your civil ceremony and offers to you and your guests a unique experience. After your ceremony, you can dine at one of the many harbor restaurants and celebrate the special day.
Eleouthkia is the first botanical park in Cyprus. This traditional park is situated in Anarita village and has 10 thematic gardens with almost 55.000 plants and flowers from all over the world. If you love nature and flowers, then what's better than a wedding in the greenest side of Paphos?
Getting married on a yacht in Cyprus
What do you think about getting married in Cyprus ona private yacht wedding? If you need something different and the above options didn't satisfy you, then maybe a unique venue like a yacht is the ideal for you! Getting married and celebrating your love in a yacht can be an extremely special and unforgettable experience for you, your beloved and your guests. The deep blue sea will be the perfect backdrop for your wedding and your photographer will have many opportunities for thrilling shots!
When you decided that you'll have a wedding in a yacht, you can choose an all-inclusive package to relieve the planning stress of a regular wedding. You'll not have to try hard to create a unique wedding because a yacht wedding it's definitely one to remember!
Airports in Cyprus
In Cyprus you can find two active international airports based in Larnaca and Paphos. The busiest season for the airports is of course summer season because of the tourists who visit Cyprus for holidays. There are plenty of flights for a variety of destinations serviced by the Cypriot national airline carrier Cyprus Airways or the Greek carrier Aegean.
Larnaca's International Airport is bigger than Paphos airport and has big difference between arrivals and departures. This airport is located less than 5 kilometres outside of Larnaca and is close to Ayia Napa, Limassol and the capital of Cyprus, Nicosia.
For access to and from the airport you can hire a travel agency or find a taxi. Unfortunately, even if scheduled buses are available, they are not flexible enough because of the limited hours.
Paphos International Airport is in the Western Coast of Cyprus. This airport services the most tourists who flies in Cyprus for holidays in Paphos, in Limassol and its nearby cities.
The options for transportation from and to the Paphos airport is limited. The best and more flexible thing you can do is to taking a taxi or driving yourself.
Are you still thinking of it? Getting married in Cyprus can be an amazing idea! Cyprus must be one of your top picks when you're considering of a destination wedding! Combine your wedding with holidays and spend the best moments of your life in this little paradise!