The creation that is popularly known as Espadrilles today dates back to the 14th century. Espadrilles originated from the Pyrenees. Pyrenees is a range of mountains forming a border between Spain and France.
Espadrilles are casual shoes generally with flat soles. Modern Espadrilles come in vibrant colors and trendy patterns like peep-toes, closed backs, open backs and many more. Their soles may be flat or wedge shaped. Espadrilles are good for you because they are made up of natural materials like jute and hemp which also happen to have antibacterial properties. The jute padding on which the sole of the foot rests is very pliable and gives you an added comfort and a unique feel.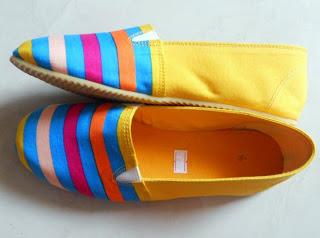 Espadrilles are available for both, men as well as women. You can now find for yourself a beautiful and classic pair of Spanish Espadrilles on espadrillestore.com. Authentic Espadrilles are handmade. Espadrilles may take a couple of days to take the shape of your feet.

 

This characteristic is the reason why Espadrilles are so comfortable and loved by people of all ages. 

They go well with all sorts of casual-wear. 

Some people fall in love with Espadrilles and it lasts forever. They just don't seem to part with their pair of Espadrilles.




A pair of Espadrilles can add a charming appeal to your look. So what are you waiting for? Go ahead and grab that gorgeous pair of Espadrilles now!