How would you like to record a question via webcam and have it answered by True Blood's Carrie Preston (Arlene Fowler) and/or Todd Lowe (Terry Bellefleur)?
Both actors will be participating with Uinterview.com and Dailymotion.com who are teaming up to conduct a contest for 'True Blood' fans!
They will be interviewing Carrie and Todd and if you win, they will be using your questions!
See the official rules for the contest by watching the video below or going to this link.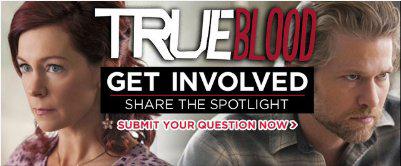 True Blood, Get Involved Contest Rules
by RMW11