Your life remains incomplete if you still haven't visited the endless gorges of Victoria Falls. So, make the move now and capture this sensational creation of Mother Earth.
Victoria Falls, one of the natural wonders of the world.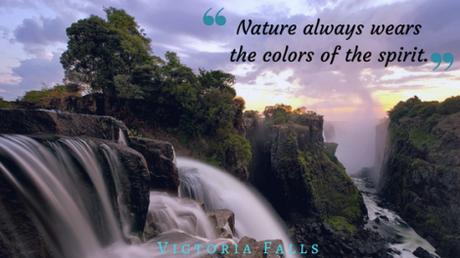 The biggest reason to visit Victoria Falls is its spectacular view and the best vantage point to witness the beauty of Livingstone Island. It is home to one of the most astounding natural pools on earth. If you're a thrill seeking backpacker, you must definitely visit the aqueous curtain of the world which is often referred to as the Devil's Pool.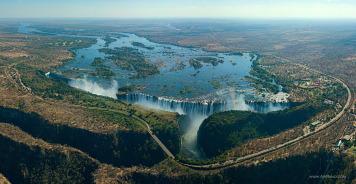 The island was named after David Livingstone, as he was the first person to get a glimpse of this natural wonder. In Lozi, one of the local languages, the Falls are called Mosi-oa-Tunya, which means 'The Smoke that Thunders'. Between January and June, the falls are especially smoky and thundery.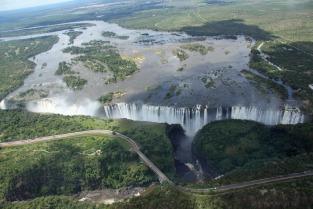 A great way to fully appreciate the masses of water thundering into the gorge is viewing the Victoria Falls from a helicopter. Because of the speed and narrow curves, the incline is rather hair-raising. An adrenaline rush is guaranteed! The helicopter nearly touches the trees and then climbs high into the sky while approaching the mighty villages and bushland.
It is absolutely magical to have an aerial view of the great Victoria Falls. This provides ample opportunities for the shutterbugs to take really awesome pictures. The journey takes 20 minutes and the memories last a lifetime.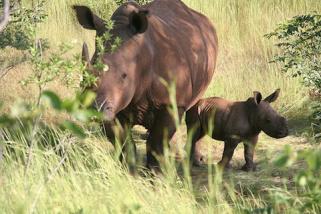 Another experience that should not be missed while visiting the Victoria Falls is tracking white rhinos in the Mosi-oa-Tunya National Park. The walks are led by an armed scout from the Zambia Wildlife Authority and an accredited guide.
One very exciting view you may have on this walk is to watch and hear a Flappet Lark. The high volume and aerial displays that go with it are very impressive. It is hard to believe that such a little bird can make so much noise with its wings. Nature is amazing, right?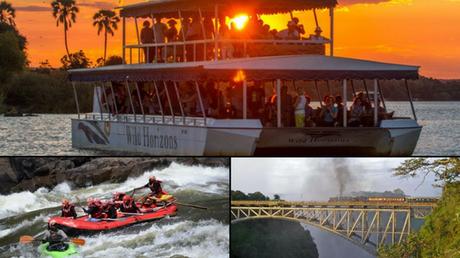 * Sunset and river cruises
* Nostalgic train rides
* White water rafting, canoeing and kayaking
* Fishing
* Hydrospeed surfing
* Bungee jumping
* Visiting Victoria Falls National Park on the Zimbabwe side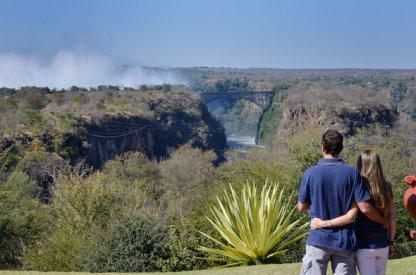 When it comes to Victoria Falls, you can visit it any time of the year. The time you wish to visit may vary depending on your main objectives. If you're keen to see both sides of the falls and take a dip in the Devil's Pool, you should plan your trip at the end of the dry season, when water levels are at their lowest: July and August. For bird viewing enthusiasts, November and March is the best time.
Whatever you decide, be sure to allow enough time to explore the area on both sides of Victoria Falls.