Over the past few days I've spent several hours creating an interactive Google Map for Bangkok.
Currently there are more than 100 points of interest ranging from sex massages, nightclubs ,BJ bars, nuru massages, regular bars, over 19 different gym locations and western supermarkets that are dotted out for you to easily find.
If you don't know where the best nightclubs are, you will after downloading my map.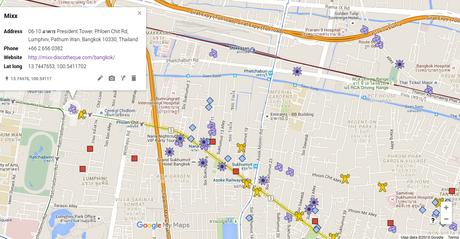 My goal is to have over 500+ points of interest from hotels, apartments and anything else you want. After you purchase you're more than welcome to email me asking me what you would like added.
I'm currently selling the map for only $5 but as I add more points of interest the price will rise shortly. I plan to sell this for $17-$19 when all the points of interest are up, if you buy now you'll get it at the lowest possible price.
So far it's taken me 2 days to plot more than 100 locations and website links.
If you're coming to Bangkok soon would like an interactive Google map of where to go,work out, meet girls and the best areas to find apartments, this map is for you.
Check it out by clicking this link.