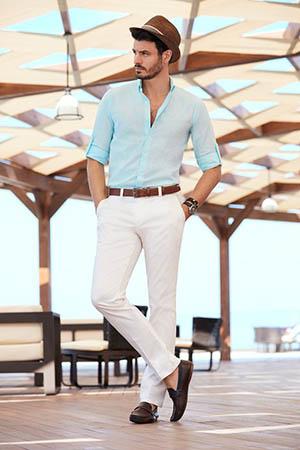 Accessories complete an outfit. They give life to an ensemble and can lift up even a rather bland look. Moreover, accessories allow you to express your personality uniquely. Also, by putting on accessories, you can mix and match your outfit and get the most out of each piece of clothing. Being stylish with accessories is easy if you take into consideration some basic principles, such as the idea that your accessories should be proportionate to your size. Surely, you can play with proportions, but doing so is a safe bet. Knowing that too many accessories can be too much is also essential and knowing how to distribute them is also important. For example, if you wear many accessories at once, you can distribute them across your body: think necklace, belt, bracelet, instead of a necklace, earring, lapel pin, hat and sunglasses all clustered around the upper half of your body.
Accessories should be used to complement your style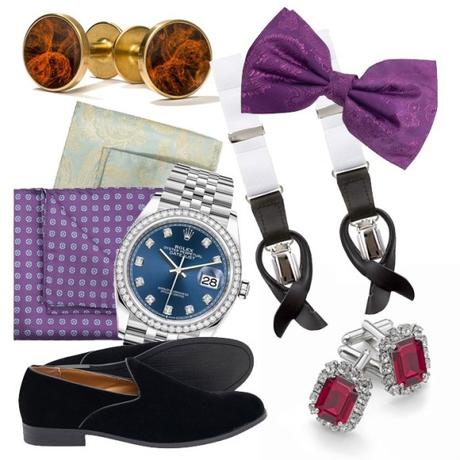 The primary goal of wearing an accessory is to make your outfit more interesting. And the first rule you need to follow in choosing an accessory is to make sure that you select pieces that suit your style. For example, in selecting a piece of jewelry, a smooth and shiny piece typically looks more traditional. On the other hand, textured pieces look more organic and will suit an eclectic style.
Layering jewelry
Layered jewelry is a popular trend today. It is definitely more popular among women than men, but guys are also getting into it more and more. The reason why people like it so much is because it makes any outfit more eye-catching and unique. One of the best ways to stack pieces is to mix different textures and widths. However, make sure that you stick to one color scheme. If you're attempting to layer necklaces of varying lengths, make sure to follow the same rule. For example, the focal piece could be a custom name necklace accentuated by a couple of chains with cute pendants.
As additional information, it seems that pearls are becoming a growing trend in the men's fashion area. It's taken on by many guys and stylists, and it may become more prominent in the future seasons.
Playing with metals
When it comes to wearing accessories, many people ask themselves whether they can mix metallics. The truth is that metallic textures are neutrals, which means that they go with any color or pattern and that they can be mixed with each other. In this sense, you can definitely mix your silver, gold and copper.
Invest in classic and timeless pieces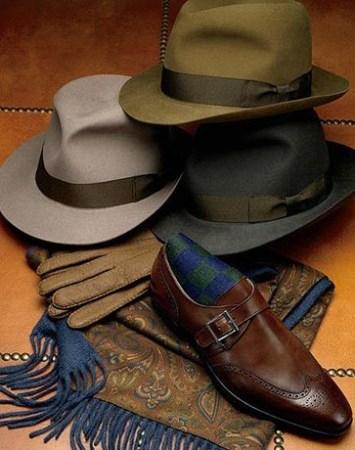 Timeless and classic pieces will go a long way if you want to be effortless in accessorizing. For example, you can't go wrong with a classic watch or a nice bracelet. These can go well with any outfit and have remained as favorites by fashion icons throughout the decades. High-quality jewelry can be an investment as well, which you can pass on as an heirloom to your kids. If you want to wear something special, you can even think of searching for quality vintage pieces.
Edit your accessories
Coco Chanel made the infamous rule that you need to remove one accessory before leaving the house. If you think you have on too many, try removing your necklace or your bracelet (or one of them) and see if keeping a pair of earrings is enough to complete the look.
Also, you'll need to sort through your collection from time to time and let go of pieces you no longer use. You can give them away to friends, donate them, or sell them. Not every accessory will last a lifetime, especially trendy ones that go out of fashion. Editing your collection will ensure that you only have what you need and use at the moment.
If used correctly, accessories can really elevate your looks. Make sure to always wear what you are comfortable with, but to also keep an open mind to new trends and ideas. That can really help you evolve and understand yourself and the world better.
Fraquoh and Franchomme
Further reading:
How to Choose Your Accessories 5 Rules Men Should Consider When Wearing Accessories 5 Essential Questions about Accessories Answered A Look at Spring-Summer Accessories for the Modern Man Respect the Season: A Look at Fall-Winter Accessories
P.S. We want to hear from you! How do you wear your accessories? How many accessories do you wear at once? What are your favorite accessories? Share your feedback, questions or thoughts in the comments below! For more articles on style, fashion tips and cultural insights, you can subscribe to Attire Club via e-mail or follow us on Facebook, Twitter or Instagram!