Continuing my partnership with home furnishings site World Market, this month I pulled together pieces in a grey and purple palette to create a workspace with an rustic/luxe industrial feel.
The eight workspaces below are decorated in gray and dusty purple tones, many furnished  with rustic wood desks and file drawers mixed with sleek white desk chairs. Purple accents, including rugs, mood boards, graphic wall treatments, and a velvet lounge chair, add a posh richness to the otherwise industrial and rustic feel of the metal and wood.
Scroll down beyond the inspiration images for ten pieces from World Market that will help you put together a similar home office look. Plus, there are some great sales going on right now through August 24th on home office furniture, living room furniture, and wall art and decor.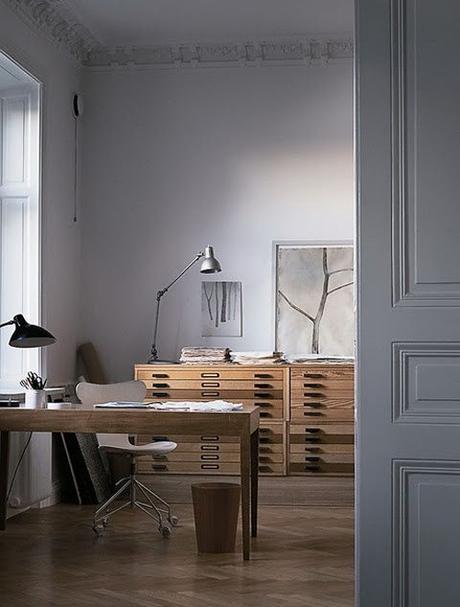 unidentified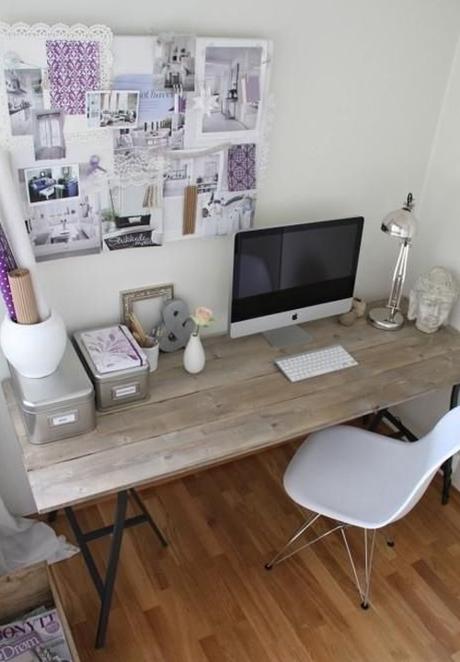 unidentified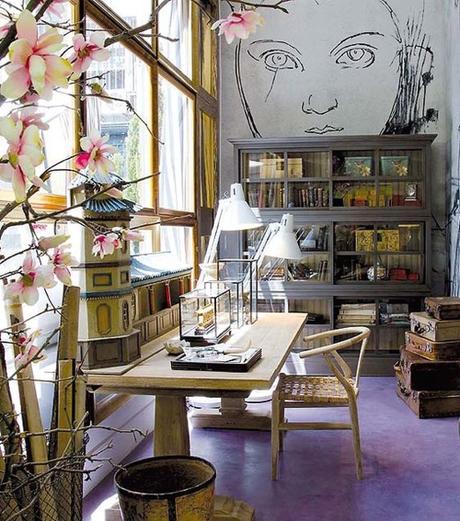 unidentified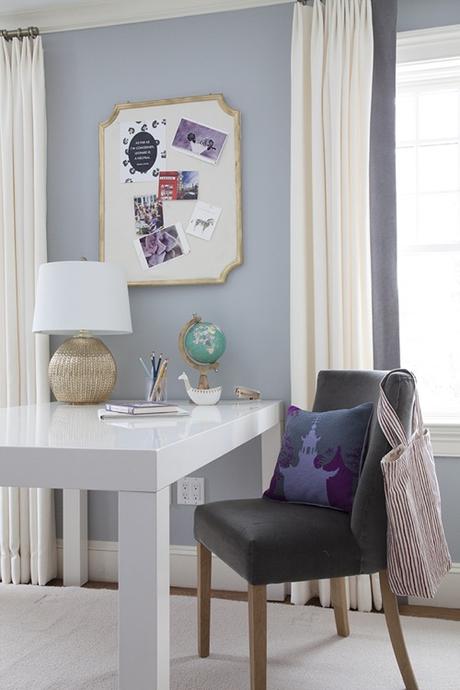 Erin Gates 
Photo by Sarah Winchester for Boston Globe Magazine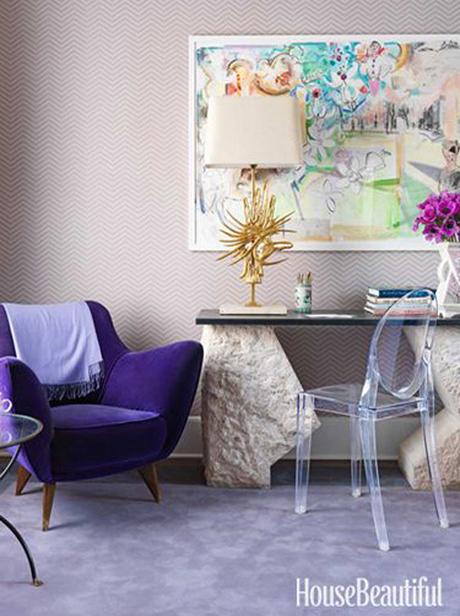 Ann Pyne of McMillen Interior Design & Decoration
Photo by Johnny Valiant •  House Beautiful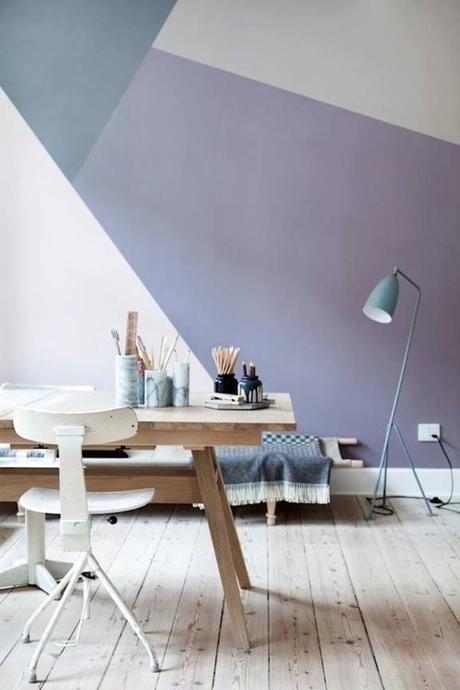 Photog by Tia Borgsmidt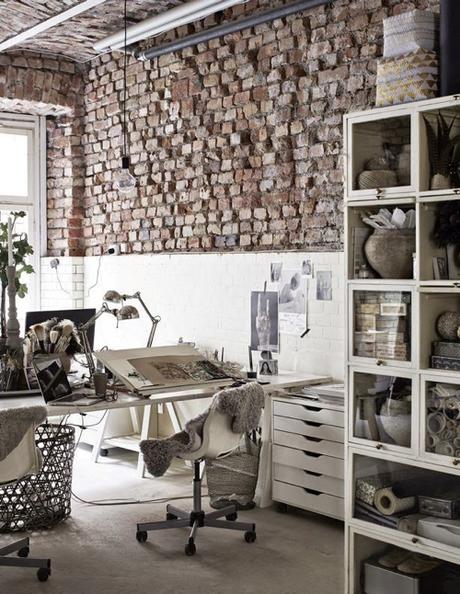 Studio of illustrator Sara N Bergman
Photo by Kristofer Johnsson for Residence
•             •            •
G E T  the L O O K
from W O R L D   M A R K E T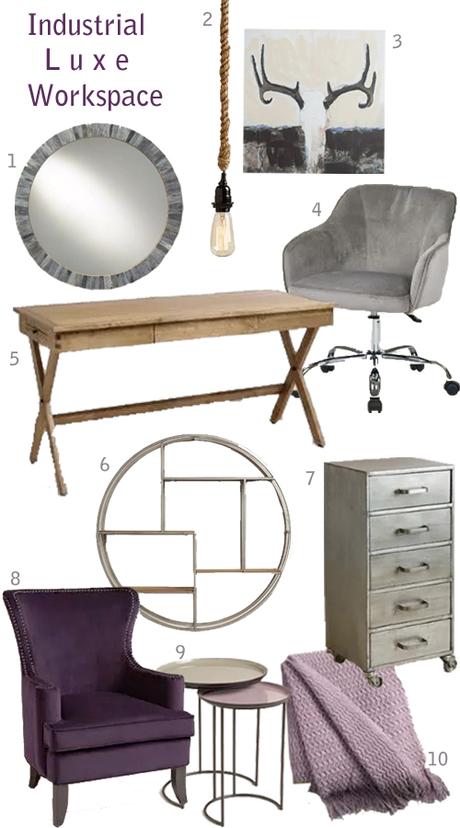 S H O P P I N G
1  Gray Round Bone Mirror
2  Jute Rope Light Kit
3  "Deer Departed" by Vivian Canbelle
4  Gray Velvet Office Chair
5  Wooden Campaign Desk
6  Round Wood & Metal Wall Storage Shelf
7  Metal 5-Drawer Rolling File Cabinet
8  Purple Velvet Wingback Chair
9  Purple & Ivory Nesting Side Tables
10  Purple Waffle Throw
•            •            •
Shop rustic & industrial luxe decor at ']);">World Market >


Turn on your JavaScript to view content