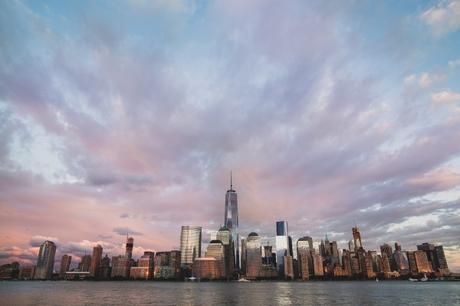 Programmatic I/O brings together both the sides of the digital advertising ecosystem for two days of workshops, talks and conferences. All the sessions will be interesting, but both novices and experienced conference-goers know that it's best to pick and choose amongst the offerings. That way you'll free up your time for those all-important client meetings and, of course, networking.
So, as someone on the demand side of the equation, which Programmatic I/O conferences will be worth your while? Take a look at my list below. As Smart AdServer's Demand Partners Manager, I guarantee they're the right ones for you! And if you're in a rush, you can click here for our Quick Guide.
DAY ONE, OCTOBER 26
Programmatic OPS Talks
11:00am
Inventory Quality
Speaker: Amanda Rizzo, Ad Ops Manager, LinkedIn
Everyone knows that ad fraud and viewability are hot-button issues in ad tech today, and buyers need to stay informed about how to ensure inventory quality. Amanda Rizzo, Ad Ops Manager at Linkedin will discuss tips for how to do this for both prospecting and retargeting campaigns.
4:15pm
Native Ads Best Practices For Mobile
Speaker: Casie Attardi, Director, Professional Services, MoPub at Twitter
Native ads can be a great way for both publishers and buyers to monetize, but they need to be implemented correctly. Casie Attardi, Director of MoPub Professional Services at Twitter will discuss technical and operational best practices for this ad format.
Programmatic Essentials Workshops
9:45am
Programmatic Outstream
Speakers:
-Jim Daily, President US & Canada, Teads
-Jason Barnett, Head of Programmatic, Teads
-Ruowen Liscio, VP Media Strategy, Mobext
-Jon Mansell, VP, Marketplace Innovation, Magna Global
-Carol Chung, Head of Programmatic for North America, DigitasLBi
Video is the future. But how does one go about buying the format programmatically? In this session, Teads' Jim Daily will talk insights, programmatic outstream and what's on the horizon. Top agency execs will join the conversation to discuss the rise of outstream with Jason Barnett.
DAY TWO, OCTOBER 27
Conferences
9:05am
Making The Programmatic Case
Speakers:
-Jennifer Director, Director of Acquisition, Loyalty, and Brand Marketing – Personal Savings, American Express
-Amy Leung, Director of Digital Acquisition – Consumer Marketing, American Express
Ever want to get into the head of a leading marketer so that you can better understand your clients? Then this talk with American Express digital marketing execs Jennifer Director and Amy Leung is a must! What's their perspective on programmatic media and what have these two learned over the years? Find out in this session.
10:00am
Walled Programmatic
Speakers:
-Brian Stempeck, CCO, The Trade Desk
-Vincent Paolozzi, SVP, Innovation, Magna Global
-Angelina Eng, VP, Media Platforms & Operations, Merkle
-Raju Malhotra, SVP & Head of Products, Conversant
Moderator: Kelly Liyakasa, Senior Editor, AdExchanger
This is as complete a buy-side panel as you can get! What, in their opinion, are the latest changes in programmatic? What role does header bidding, which gives publishers more control, have on prices? And what about walled gardens and PMPs? Find out how the fast-changing programmatic supply chain will influence your customers.
11:20am
Finding The Effective Programmatic Partner
Speaker: Tom Kohr, Platform Sales, Yahoo
As a DSP, having the best ad tech stack for your clients is essential. Find out what Tom Kohr of Yahoo believes is the best way to reevaluate the technologies your partners — or potential partners are offering you. It's important to make sure you're working with solid solutions that are both high-quality and efficient, especially in today's fractured and over-complex digital advertising ecosystem.
2:05am
Googling Programmatic
Speakers:
-Jonathan Bellack, Director, Product Management, Google
-Moderator: Sarah Sluis, Senior Editor, AdExchanger
It's important to know what's happening on the publisher side if you're connected to an SSP. This session with Jonathan Bellack, the head of DoubleClick Ad Exchange and DoubleClick for Publishers, will give an overview of how both buyers and sellers are navigating programmatic to grow their businesses. He'll also touch on user experience, a topic of utmost important for marketers, DSPs and SSPs alike.
2:25pm
A Programmatic Partnership: 360i and Pernod Ricard
Speakers:
-Kolin Kleveno, VP, Programmatic Advertising, 360i
-Tim Murphy, VP, Digital & Media, Pernod Ricard USA
It's always good to get a glimpse into high-level brand strategy. Learn what works for premium marketers in this session with 360i and Pernod Ricard. Their digital-first strategy focuses on programmatic media buying. In this session, Pernod Ricard and 360i will run through the strategy behind programmatic campaigns for brands like Avion, Malibu, Jameson and Absolut.
Click here for our Quick Guide