Let's go shopping!
It's the last weekend of summer, are you ready for Fall? I've been slowly adjusting to the idea, and it's been made easier by all of the fab fashion finds online and in the September issues. I've got a checklist going that I've already started on (thank you birthday $$!). These are the essentials I've identified for myself thus far…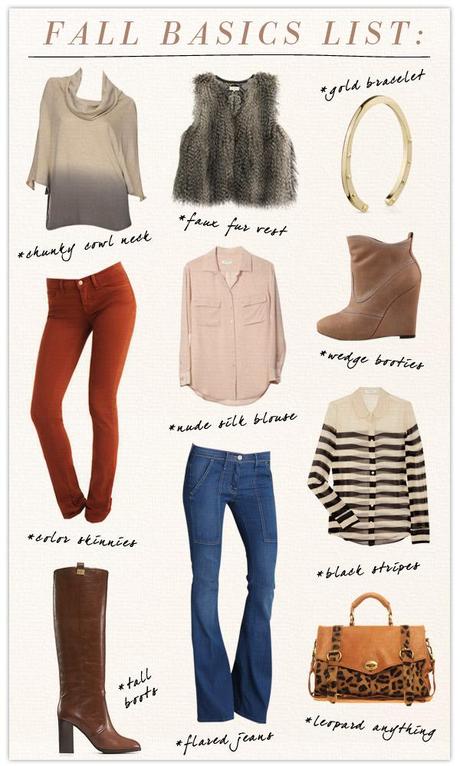 CHECK IT OFF:
sweater | vest | bracelet | skinnies | nude blouse | booties
boots | flared jeans | striped blouse | leopard bag
What are some of the items on your shopping list for the season? Please share!

Enjoy your weekend! See you in the Fall! ;o)