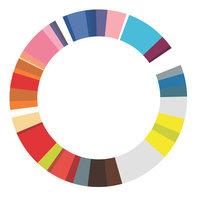 Millions of entrepreneurs around the world are working day in and day out to build their businesses and create a better life for themselves, their families, and their communities. Each year for Global Entrepreneurship Week we take the opportunity to highlight their contributions.
At CIPE, we recognize the vital role that entrepreneurs play in driving economic growth, creating opportunity, and driving innovation in the developing world. Unfortunately, entrepreneurs in many countries are forced to channel their resourcefulness and drive into overcoming artificial barriers like convoluted registration procedures, lack of property rights, or difficulty in obtaining financing, rather than starting and growing their businesses. That's why CIPE supports the private sector in advocating for entrepreneurship-friendly policies that help build a supportive "ecosystem" for entrepreneurship success.
Next week, the CIPE blog will feature stories from our programs and partners supporting entrepreneurs and entrepreneurship around the world. Stay tuned to the CIPE Development Blog and the #GEW hashtag on Twitter, and don't forget to check the official Global Entrepreneurship Week website for events in your country!
Jon Custer is Social Media / Communications Coordinator at CIPE.