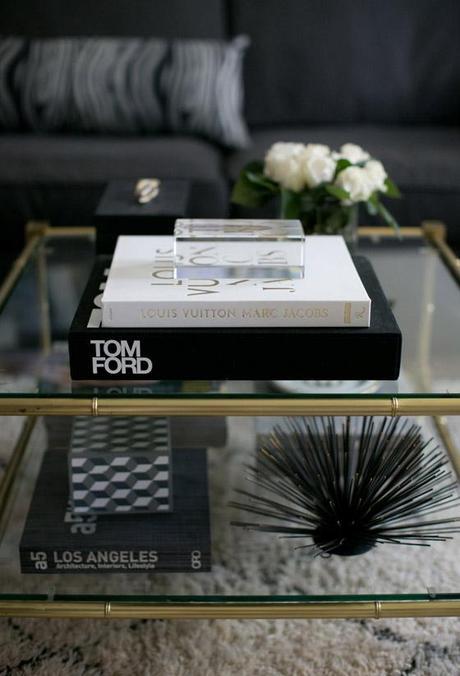 Raw & Refined')">
I'm thrilled to announce I'll be featured on Style Me Pretty this afternoon (12pm PST) as part of their "Behind the Blog" series! A few months ago, photographer Bryce Covey came by to shoot my house, and it was so fun to see how another photographer would capture new details. The above shot is one of my favorites because it epitomizes my style to me, so I thought I'd create a special "get my look" post for you all!
I don't really have a rhyme or reason to the way I've decorated my home, except that I generally like to keep it neutral (black, white, gray, gold) mixing glam/artsy and organic/edgy elements — much like my closet! (And as you can probably tell, I'm very much inspired by my fave designer Kelly Wearstler.) Although many of my items are sold out or vintage, I tried to recreate the look for you here…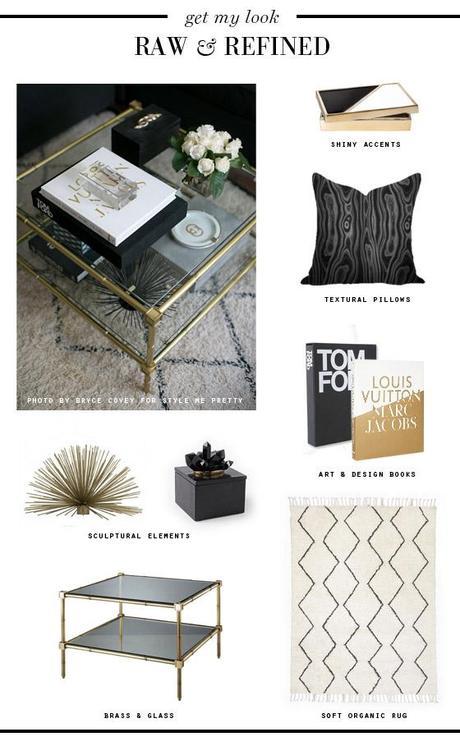 Raw & Refined')">

GET MY LOOK:
Nate Berkus for Target box / DwellStudio 'Malakos Ink' fabric (order custom pillows here) / 'Tom Ford' book / 'Louis Vuitton Marc Jacobs' book / West Elm Moroccan-inspired 'Souk' rug (mine was originally purchased from Maryam Montague) / brass urchin (mine was a Target purchase currently sold out online – check stores!) / Eduardo Garda crystal box / Jonathan Adler 'Meurice' brass cocktail table (brass is currently sold out online – check stores, mine was a floor sample!)

Next week I'll post more pics from the shoot. Until then, I hope you enjoy the feature and that this post was helpful in some small way!

Thank you for reading, and have a great weekend!


Raw & Refined')">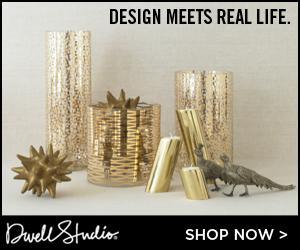 Back to Blog