Courtesy of RE/MAX
There's no move better than a safe move! And since this is National Moving Month, there's no better time to tell you about a great website from the U.S. Department of Transportation.
Protect Your Move is full of resources to help you keep yourself and your household goods safe from moving fraud when choosing a moving service company.
Here are highlights of red flags the site recommends looking for when working with a moving company: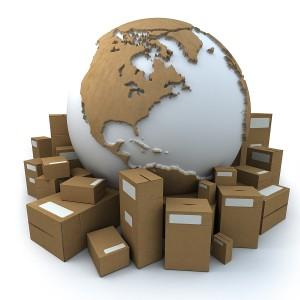 1. Blank documents - Never sign or accept incomplete forms provided by the moving company. Make sure all fields are complete to prevent anyone from adding to the form after you sign. And be sure to get copies of everything you sign! A good tip on the site: Snap a photo with your cell phone.
2. Limited company information - Beware any company that doesn't have a local address and shows no licensing or insurance information online.
3. Generic rental trucks - Watch out for a rental truck arriving on moving day rather than a truck from your moving company's fleet. (Sidenote: You might even want to confirm the truck number prior to moving day.)
4. No inspection with estimate - A moving company should inspect your household goods prior to providing an estimate. The site warns against sight-unseen estimates.
5. Payment requests - If the moving company wants payment upfront, a large deposit, or cash transactions, you might be at risk of fraud.
Be sure to check out the page outlining "Your Rights and Responsibilities When You Move."
If you're ready to start planning a move and you need to buy or sell a place, contact a local Real Estate On Heels agent who can guide you every step of the way.

Tatyana is Lithuanian born graduate of Vilnius University Law School where she successfully practiced law, and created a widely read European Fashion Magazine. In the United States, since becoming a citizen, Tatyana has been a successful Commercial and Mortgage Lender at Bank of America, a licensed Financial Advisor, and the founder of The Georgia Commerce Club which is the largest privately owned chamber in the Nation. As a Real Estate Agent she brings her marketing and networking skills and some European Style and Fashion to help her clients find their perfect home.