What a year it's been so far, it feels only five minutes ago my sister and her boyfriend got engaged.  Well as much as I hate the fact this year is flying by... on Sunday my sister wed on a rare glorious afternoon in the East Midlands.   I told you about our hen do antics, but soon enough the wedding was here! I'd beautified myself and tried to sleep as well as possible the night before. I remember when all the plans started to emerge and talk of the bridesmaid dresses came about, I got slightly worried.  We all know those awful bridesmaid dresses we hear horror stories about....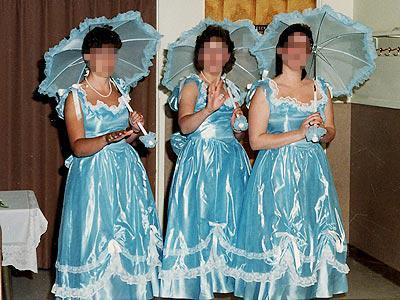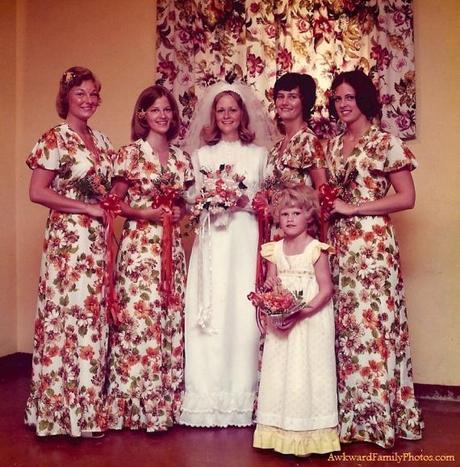 I really do think these pictures do all the talking!  However, I seem to have landed on my feet with the style of bridesmaid dress I was chosen.  My sister had gone for a classic style - I felt very Audrey Hepburn inspired.  Luckily I'm quite a curvy shape so the dress nipped in perfectly at the waist and floated out.  Plus it had pockets!  I bloomin' love dresses with pockets!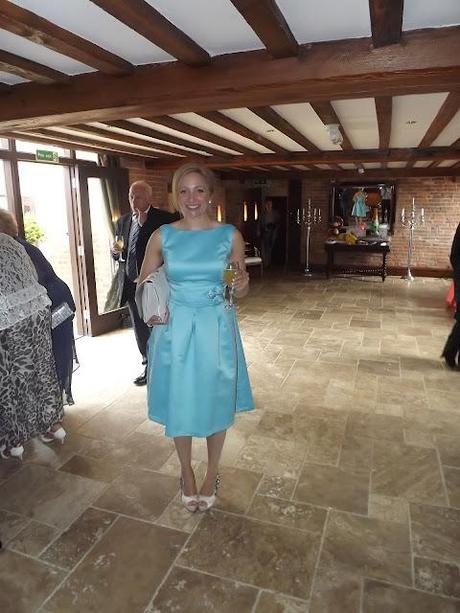 The dress was specially made from an American company but the shoes (which were very high!) were from my favorite place Next!  The color was ideal for a summer wedding and luckily I still had a glow from the Majorca hen do.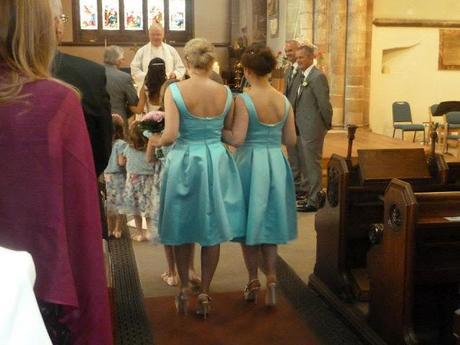 In the picture above, If you could see my face - the concentration on it would of been intense!  Purely because if you see down the aisle there were grates, and I had this image of my heel getting caught and me going head first!  Luckily I didn't.... I can't say the same about my 19th birthday dressed as a bunny in the town centre, but that's a whole different tale!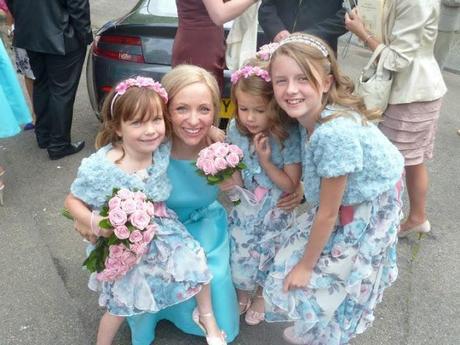 This is me and the bride gang! 
How beautiful are these little bridesmaid dresses, you certainly don't need to break the bank either... gotta love Tkmaxx.  The fabric quality was fantastic - plus they looks super adorable. I definitely learnt from viewing all the prep for my sisters wedding, what sort of things I'd want.  I also realised what were the important things to me, and to be honest the idea of getting some bargains but not losing the quality is going to be a priority!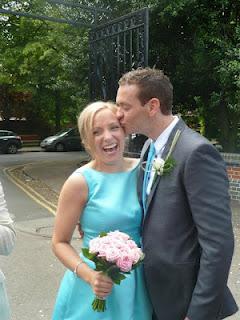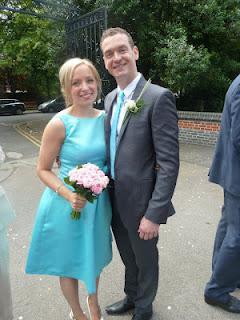 So, I think I did pretty well with my bridesmaid dress.  Its the sort of dress I could potentially wear again actually!  Can I just point out how well coordinated my boyfriend is?!  I didn't even ask him to match me... he did it himself!  He's learnt well ;o) 
Saving the best for last....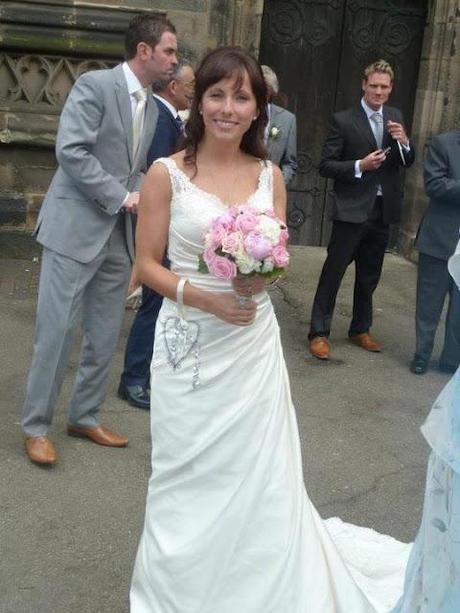 How stunning does she look? Did I have dress envy?! My gosh for sure. She was a beauty the entire day.  I'm so thrilled for her and her hubby!
Slight fib... this next picture really is the best.  One question, anyone remember the Maxwell House advert?!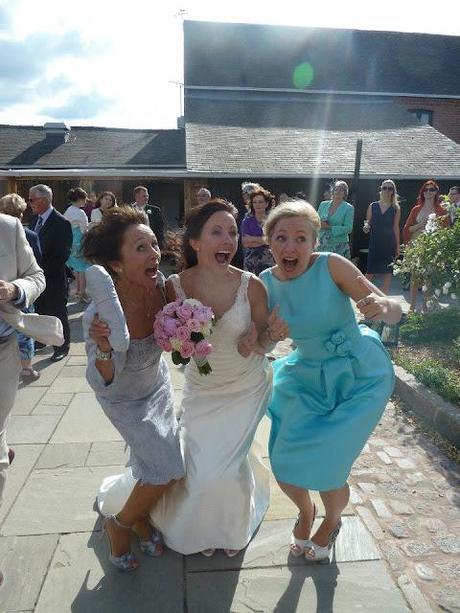 My beautiful Mum, stunning sister and me - doing our Maxwell House faces!  I love my family!
I've got my friends wedding next month in Jersey, so I've got some major dress shopping to do.  The bonus with being a bridesmaid this time meant I didn't have to fret about what to wear.  So.... what do I wear for the next one?! 

xoxo