Listen up you bucket load of greasy chimps! In these here online digital pages I have been working my shiny butt off to get you to get happy.
It seems nothing has worked and it isn't the fault of my advice (which is brilliant), it's all your fault, you turnips!
I shall give it one more bash, however. Across your face!!!
GAMES!
A word that allows nerds to shudder in joy.
GAMES!
Something that you do for fun whether it's Pin the Tail on the Donkey or Pin the Tarantula on the Octopodes.
GAMES!
Look, you know what frikking games are so shaddup and listen.
GAMES! Are the key to your success and happiness. How do I know this? Because I'm Monk Monkey, you Snap Head! Full of scientific theory and wonder is the proof that games not only increase social levels in chimps AND humans but also teach such valuable life skills as turn-taking, sharing, cheating, being a good winner, being a good loser and how to roll dice.
Most valuable of all, however, is that GAMES! bring people together like glue and the thing that the glue is being applied to in order to glue that thing to another thing!
Want to get happy? It's simple!
Fathers, play games with your sons!
Mothers, play games with your daughters!
Fathers, play games with your mothers!
Sons, play games with your Nephews!
Nephews, play games with your Grandparents (the ones you share with your Aunties, not the ones from your Cousins' side of the family)!
Cousins, play games with War Veterans!
And so on!
And I'm not talking this game, either: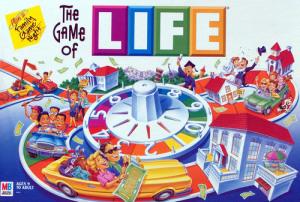 Because if there's one thing we DON'T want our children to learn is that life is a dead-end where the greatest thing you could hope for is to drive a car and become an accountant.
I'm talking games like the following examples coming up in a second below. Look at them all. Take them in. You will see how these GAMES! have promoted happiness and togetherness in families around the world over many years – these boxes all share two things in common:
Smiling people (which proves they make you happy), and
People sitting around tiny tables, often too high or low or small to effectively play.
AND WHAT DOES THIS TELL YOU?! THAT YOU MUST GET GAMES AND ALSO TINY TABLES TO PLAY THEM ON SO THAT YOU WILL BE FORCED TO BE CLOSE AND LOVING TO OTHERS!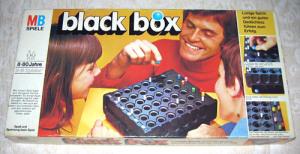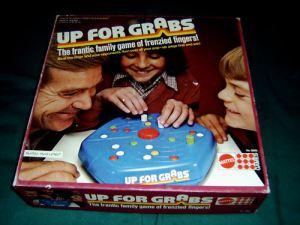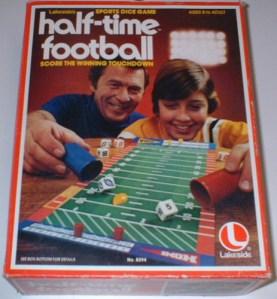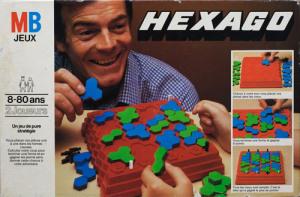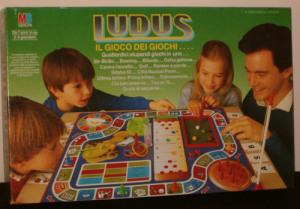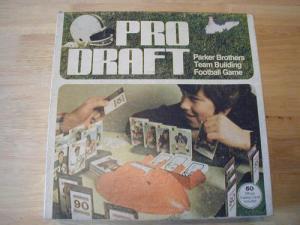 See the smiling faces? See the tiny tables? SEE!?!?! I TOLD YOU SO! GAMES! People! GAMES! Too often have I met people who see life like this…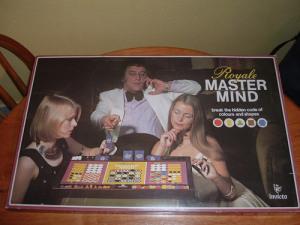 …A passive activity where one watches and never does. And what does that get you? A SLEEPY BORING DUMB HEADED FACE AND TWO SEXY WOMEN! AND THAT'S NO GOOD!!! Sure he has a tiny table but that is not enough on its own – you must be smiling!
Neither, I must say, is this next one a good example. I mean, the man and his son are having a great time (thanks to GAMES!) but what about the mother and daughter? They're off washing dishes! Let them join in, man!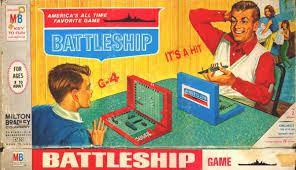 Actually, now that I look closer they ARE smiling and having fun back there. Perhaps they are playing a game as they wash. Maybe they are playing Count the Plates or some such. I dunno. GAMES!
SO IN CLOSING, PLAY GAMES! BUY A LITTLE TABLE! AND MAYBE THEN YOU WILL FIND PEACE, JOY, HAPPINESS AND YES, JUST A LITTLE BIT OF…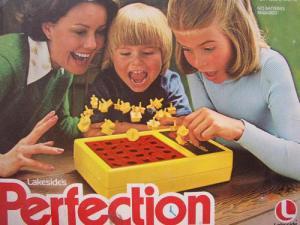 …ooh! Now that's a nice table.
Amen.