HyperSports is one of the Philippines top sports management group from athletes' specific training, sports merchandise, marketing, sports event organizing to race timing systems. HyperSports is a group composed of highly passionate young professionals, individuals and athletes.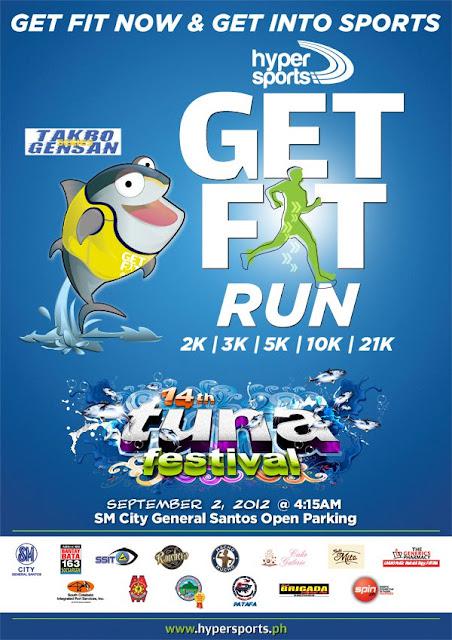 SM City General Santos Open Parking will be the venue of the racing event on September 2, 2012 at 4:15 in the morning. Also watch out for HyperSports Phils. training sessions at the same venue during that day.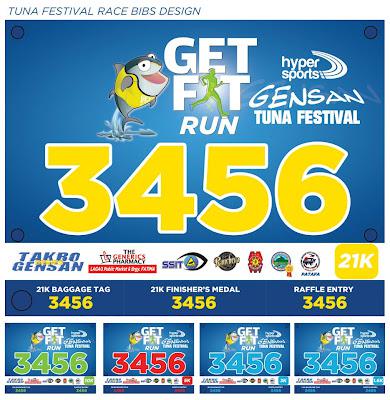 race bib design
HyperSports Philippines Inc. is the organizer of  HyperSports Get Fit Run 2012 held last July 8, 2012 at the Quirino Grandstand in Metro Manila. With the successful turn of events during the run, HyperSports is excited in staging its GenSan leg to be held on September 2, 2012 - days before the 14th Tuna Festival Celebration in General Santos City.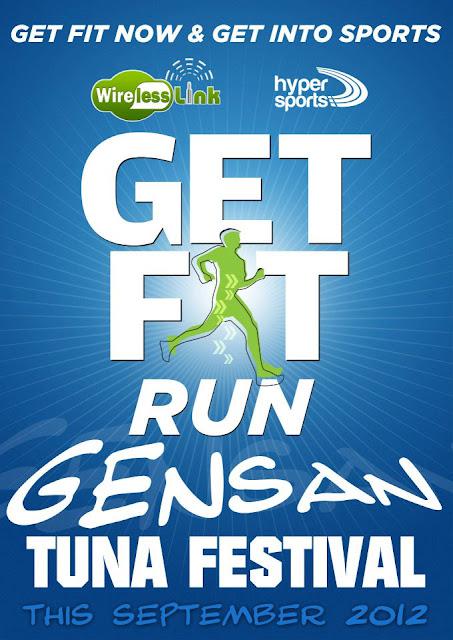 The GenSan leg will be dubbed as Get Fit Run - GenSan! HyperSports fun run is in partnership with
Takbo GenSan Series
of the
General Santos City Police Office
(GSCPO). Meanwhile, Bantay Bata 163 has been chosen by the organizers as their official beneficiary.
This will also be the first time that the GenSan runners and enthusiasts will experience - the use of RFID Timing Chip (a technology GenSan running events don't use).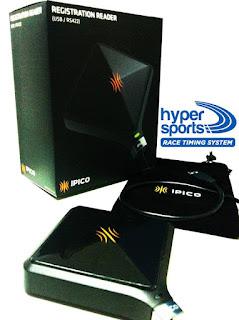 RACE CATEGORIES
Categories / Registration Fees*:
A. 2K Kids (Boys & Girls) – Php300
B. 3K (Men & Women) – Php350
C. 5K (Men & Women) – Php350
D. 10K (Men & Women) – Php450
E. 21K (Men & Women) – Php550
*Inclusive of singlet, race bib, IPICO Bib Timing Chip
*Medal for 21K finisher
RACE DETAILS
Race Assembly Gun Start:
1.6K 5:15AM 5:55AM
3k 5:15AM 5:50AM
5k 5:15AM 5:45AM
10k 5:00AM 5:30AM
21k 4:00AM 4:30AM

REGISTRATION DATES
August 1, 2012 – September 1, 2012 (12:00PM)
REGISTRATION SITES
The Generics Pharmacy – Lagao Public Market - (9:00AM – 7:00PM)
The Generics Pharmacy – Brgy. Fatima – Airport Road - (9:00AM – 7:00PM)
Security & Systems Integrations Technologies, Inc (SSIT) - De Paseo Door No. 2, Aparente St., City Heights, GSC - (9:00AM – 5:00PM)
CONTACT DETAILS
Cell: 0915-4414080 / 0932-8707471
Registration: [email protected] (put subject: Get Fit Run GenSan Registration)
Race Results: [email protected] (put subject: Get Fit Run Results)
Race results will be available within three (3) days after the race and will be posted on http://www.hypersports.ph/
Or visit their Facebook Page here.
Tara! Takbo Na Sa MagandanGensan!
Get FIT NOW and GET INTO SPORTS!