In my couples counseling practice, the art of falling in love is often a topic of discussion. Couples or individuals facing relationship concerns feel romance is the first step to enjoying a healthy and fulfilling union with another person.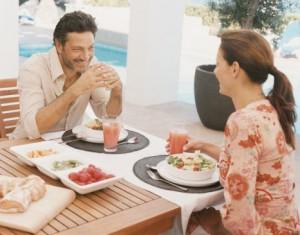 As expected, women usually instigate this conversation. Many women find themselves in relationships that no longer offer the romantic excitement they felt while dating. They complain of stagnation, boredom, and emotional distance from their spouse or partner.
Many women feel their partner takes them for granted and claim intimacy is missing from their relationship. They frequently share that the sexual act feels like just another chore to do. As the days pass, they worry their world exclusively revolves around child care, housekeeping, cooking, shopping, and chauffeuring kids around. They claim no time for enjoying and pampering themselves, and rarely find the important time to connect and commune with their partner.
Not a hopeful scenario and one which inevitably can lead down a path of emotional destruction. Many women are singing the song, "Is That All There Is?"
What to do about this sad state of affairs?  Get back into the dating scene! Oddly enough, television shows like The Bachelor present good ideas for couples to follow. It's not necessary to run off to Bali for romance. You can find it in your own backyard.
Dating is about spending time together as a couple. Dating is about sharing your innermost thoughts and feelings with each other. Dating is about holding hands and looking into each other's eyes. Dating is about practicing togetherness to enjoy each other's company.
Dating is about taking and making the effort to bring romance back into your life.
It's not easy when couples face so many external demands vying for attention each and every day. And, it's difficult when only one person in the relationship feels something is missing. As always, communication is the answer. But, easier said than done.
So, why not take the plunge and schedule a date night?
Send a note to your spouse or partner, or call and actually ask them out. Go back and remember some of the fun things you did when you were dating. Be creative, and make sure the babysitter is arranged in advance. Tease to please, and leave your imaginations wide open. Who knows what could happen when sparks fly!
If you're not comfortable or ready to play the dating game, start doing little things to make your partner's everyday life easier and more fun. Don't say a word, but take a hint from Nike, Just Do It!