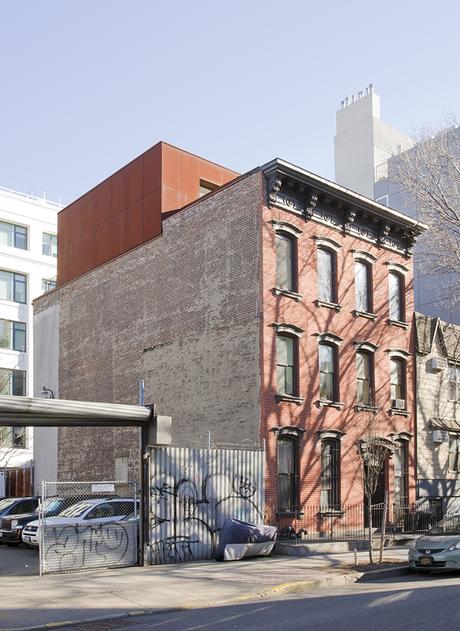 Architect Alex Gil and his wife, Claudia DeSimio, affixed a 750-square-foot addition to the roof of a 19th century Williamsburg townhouse, transforming their cramped third-floor apartment into a modern duplex.
Photo by Michael Vahrenwald.
Join us on this self-guided tour through Brooklyn's abodes on Saturday, May 9, 10AM-4PM. This is your chance to step inside the city's most modern private homes, from a multifamily building in Bushwick, to a townhouse renovation in Williamsburg, to a Park Slope row house redesign. 
Dwell Home Tours are incredibly popular, have limited capacity, and will sell out!  Don't wait—reserve a spot today.