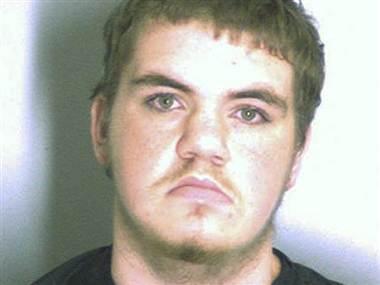 Dekalb County Sheriff's Office / EPA

A jail booking photo of school shooting suspect Michael Brandon Hill, 20, in Decatur, Georgia, on Tuesday. Hill is accused of entering the Ronald E. McNair Discovery Learning Academy elementary school, armed with an assault style rifle.

NBC reports

Michael Brandon Hill, who according to officials entered Ronald E. McNair Discovery Learning Academy in Decatur, Ga., with an AK-47 assault-style rifle and nearly 500 rounds of ammunition, does not have a biological mother after his own died.

In December, Hill "threatened to shoot" his brother, Timothy Hill, Timothy said. 

The threat was on Dec. 30 or Dec. 31, just two weeks after the school shooting in Newtown, Conn., which left 26 people dead, 20 of whom were children.

A grand jury charged Hill in March with making terroristic threats for the incident, to which he pleaded guilty. He received three years of probation and was ordered to be evaluated and treated for anger management. In addition, Timothy Hill said his brother was issued a no-contact order, and said the two have not talked recently.

Hill is "someone who slipped through the cracks," Timothy said, describing his brother as someone who started "having problems" at age 13.

"He had his good times, and then he had his bad times," Timothy said. "He was bipolar and suffered from ADD [attention deficit disorder]."

Knotts also said that Hill's issues included being "diagnosed with bipolar disorder, schizophrenia, ADHD, and other mental issues." 

Hill is charged with aggravated assault on a police officer, making terroristic threats and possession of a firearm by a convicted felon for Tuesday's shooting. He was questioned for hours by police, but police have no clear idea of what may be a motive or whether Hill has ties to the school.




Authorities said Wednesday that Hill did not own the AK-47-like weapon that was used in the shooting, and that they believed it was taken from the house of an acquaintance of his. Authorities believe that the gun was originally purchased from a licensed dealer and said they were working to locate the gun's owner, but did not specify whether the weapon was stolen.