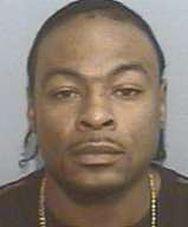 ajc.com reports
DeKalb County investigators said late Wednesday they have identified the man accused of shooting three people to death at an apartment complex. But they haven't found him yet.
Brian Levern Gupton, 32, allegedly shot two men and a woman, possibly following a discussion over the theft of money, according to police.
Officers arriving at the Crystal Point Apartments, off Columbia Drive in south DeKalb, around 1:20 a.m. found the three people shot in the parking lot, according to Mekka Parish, police spokeswoman. All three died from their injuries, Parish said.
"Detectives believe the trio were at the location meeting with the suspect in reference to a dispute over the theft of money," Parish said in an emailed statement. "During this encounter, the suspect pulled out a weapon and began firing, striking the three victims."
No mention in the article about his past, whether he was a lawful gun owner or not. But, it doesn't matter. In this, gun owners are all the same.  Some of them think the gun is the answer and use it to settle scores or end arguments.
Gun-rights fanatics are heavily invested in the idea that gun owners are divided neatly into two categories, the good guys and the bad guys.  Nothing could be further from the truth.
They're all brothers of the gun
.
What's your opinion?  Please leave a comment.