George Clooney was born on the 6th of May, 1961 in Lexington, Kentucky. His was a well-known family of media and entertainment. His father Nick, was a known face in the television industry and he was also a news anchor for many years. His aunt Rosemary had a long career as an actress and a singer.
 In spite of the name recognition, the Clooney family led a fairly simplistic life. At the age of only 5, George Clooney made his first TV appearance.
 In school, he was always more interested in sports than books, still he managed to get good grades all through school. He was a fairly good baseball player and managed to do a try-out for the Cincinnati Reds when he was only 16.
 He attended the Northern Kentucky University for college and studied Broadcast Journalism. He dropped out of college in 1981, without deciding what to do next.
 After that, Clooney worked as Shoe Salesman, and later as a farmhand picking tobacco, where he harvested tobacco. During that period, he got a call from his cousin Miguel Ferrer and his father, Oscar winner, Jose Ferrer.  They were making a film about horse racing in Kentucky and offered George a little part.Although the movie never released, but it gave George Clooney, an acting bug.
 With that encouragement, Clooney decided to move to LA and become an actor. To make ends meet, he did whatever job came across him. He even chauffeured her aunt around town.
 Slowly, Clooney started getting parts, even if they weren't his dream roles. He did a recurring role in popular teen comedy "The Facts of Life" from 1985 to 1987. After that he made guest appearances in another sitcom "Roseanne" from 1988 to 1991. In 1992, he played the role of a detective in the short-lived series "Bodies of Evidence". Then there were some more films, TV shows where Clooney played small or insignificant roles. But still, there wasn't one career breakthrough for George Clooney.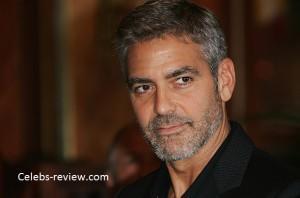 In 1994, it happened. George Clooney got an important role in the NBC's Medical Drama ER. Clooney played the role of Dr. Doug Ross, who is a caring paediatrician and a charmer. His classical looks and easy-going mannerism made him a natural for the big screen.
 With the help of ER, he had so many offers and he worked at a hectic pace, managing to appear in many films along with a regular role in ER. He worked with Quentin Tarantino in Robert Rodriguez's "From Dusk Till Dawn". After that he worked in "One fine day" and later played the Caped Crusader in the blockbuster "Batman and Robin" in 1997. The next year, he starred opposite Jennifer Lopez in "Out of Sight".
 In 2000, his association with the Coen Brothers fetched him a Golden Globe Award for the film "O Brother, Where Are Thou?" He acted with Mark Wahlberg in the Disaster at sea film "The Perfect Storm". Clooney once used to wonder if he will ever be a big name in Hollywood, but the truth was that he became the Hollywood Royalty by that time.
 In 2001, he starred in the remake of "Ocean's eleven". This heist film had a huge star cast which included Brad Pitt, Matt Damon, Julia Roberts and Clooney Himself as the lead. Ocean's Eleven was a great hit and was followed by "Ocean's twelve" and "Ocean's thirteen".
 After that George Clooney came in many successful films. The films like "Confessions of a Dangerous Mind", "Syriana", "Good Night and Good Luck" are some of the most important films in filmography.
 Clooney excelled behind the camera as well. He made well-received films like "Confessions of a Dangerous mind", 'Good Night and Good Luck" and "The Ides of March".
 He won another Golden Globe for playing the role of Matt King in the 2011's film "The Descendants". He won another Oscar Award for Argo, where he was one of the producers.
Argo won the best film in the 85th Academy Award in 2013.
6 total views, 6 views today