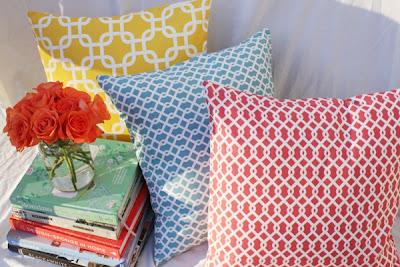 So pleased to share this post with you tonight.  One of my lovely blogger friends has taken the leap (and im so glad she did) and decided to to open her very own homeware store called
Swoon Worthy Homewares.
 The concept was simple. Bring the beautiful geometric fabrics of the United States (that are impossible to find on these shores) here to the United Kingdom.  If you havent done so already please check out her  store and also her equally fabulous blog
swoonworthy
, Kimberley's home is amazing, and she is super friendly too!!! So just want to say a big congratulations on the opening of your store and the very best of luck!!!!