Excerpted from this post originally appearing on the Virginia-Highland Civic Association website on March 2, 2015: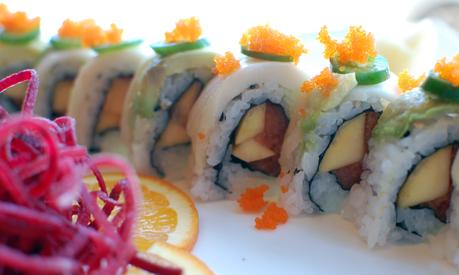 Genki, Virginia-Highland's favorite sushi restaurant, has been serving fresh, creatively presented sushi rolls and noodle bowls since opening in Atlanta in 1996. The restaurant lives up to its name, which means "energetic, and full of life" in Japanese, with an enthusiastic wait staff and lively clientele. Genki has expanded from its original Buckhead location to two other restaurants, and is also the sushi purveyor for the Georgia Dome, Philips Arena and the World Congress Center. They recently added a food truck to their inventory with the hope of reaching every neighborhood in Atlanta.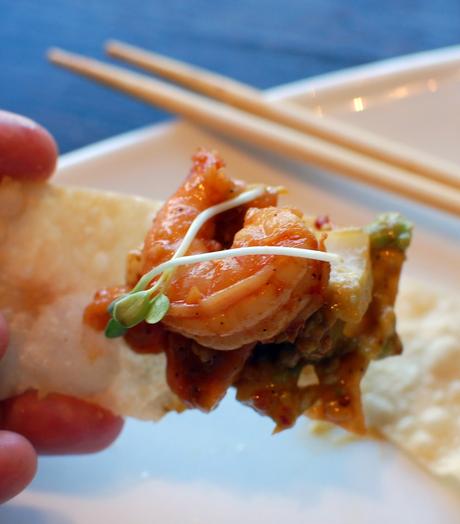 Genki owner, Reid Zeising, strived to create a friendly environment for residents by combining 100-year-old reclaimed wood with high ceilings, and hanging original artwork influenced by his childhood in Tokyo on the brick walls when renovating the Virginia-Highland location.  This location also serves as Genki's headquarters and is the name of one of the most popular sushi rolls on their menu: "The Virginia Highland Roll" which is made with spicy tuna and mango topped with escolar, avocado, fresh jalapeño and roe. The plate is handsomely garnished with fresh oranges and spiraled beets. All dishes are hand made at each location and because each piece is sliced a bit thinner than the usual ½-inch roll, each morsel is perfectly bite-sized so that you taste all of the harmonizing components in one mouthful. The "I ♥ Sushi Roll" with shrimp tempura and cream cheese, topped with tuna, avocado, chili sauce, and wasabi cream is equally fantastic with its consummate flavor and texture combinations. To add to the experience, the TV's playing in the background are frequently tuned to NatGeo's "Wicked Tuna."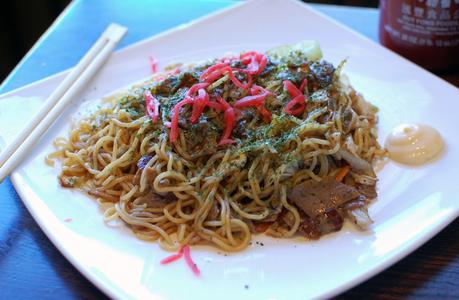 In addition to amazing sushi, Genki also serves a variety of appetizers including Tiger shrimp sautéed in spicy garlic chili sauce, served over house made guacamole with wonton chips, which is a whimsical play on guacamole and chips with a spicy shrimp complement. And, what Japanese-style restaurant would be complete without a selection of noodle bowls? Yakisoba is the most popular street food in Japan and Genki's version is proof of its status with stir-fried ramen noodles topped with super thinly sliced grilled beef and shredded cabbage, sprinkled with nori and served with red ginger and spicy mayonnaise.
Genki, located at 1040 North Highland Avenue, is open for lunch and dinner seven days a week with daily specials like "Tokyo Tuesdays" with deals on sushi, sake and beer, or Sundays when children eat free with the purchase of a parent's entrée. Their Monday night "Genki Gives" program allows charitable organizations to earn 10% of each dedicated check. Genki also has a wide range of catering options for corporate functions and weddings.