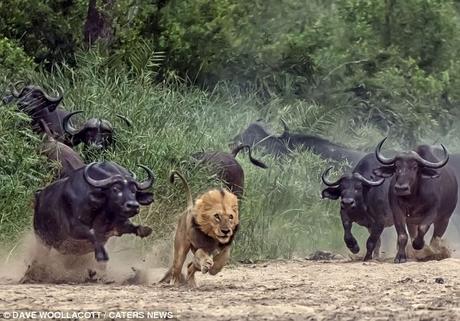 when the many confront the few
hey, it's voting season... you know, that time of the decade where we vote for some political party because they have policies and ideas THAT WE LIKE and/or if we don't like them they CHANGE THEIR POLICIES until we do.
Oh, sorry, that's not how it works, is it - we vote for parties that we support. Oh, that's not how it works either. What tends to happen, and this is rife across The Economic European Union of Banks and Lobbies is that we the Voters are dissatisfied with being lied to forcing a Hung Parliament in every locality and then 'european royal families' (whose parliaments they still really are) allow whichever bed-sharing lions to reset the arbitrary standards and flavor of Democracy. Taxes to fund War World strategies, sanctions to mess with that Free Market, bailout of banking RISK game buddies, austerity for the slaving many, benefits for the elite few.
Free Planet buffalo can only be preyed upon for so long before they'll fight back. Exhibit A: