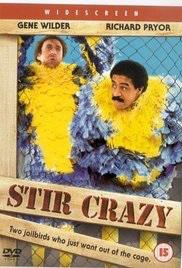 Director: Sidney Poitier
Writer: Bruce Jay Friedman (Screenplay)
Starring: Gene Wilder, Richard Pryor, Georg Stanford Brown, JoBeth Williams, Miguel Angel Suarez, Craig T Nelson
Plot: Set up and wrongfully accused, two best friends will be sent to prison for a crime they didn't commit, however, no prison cell can keep them locked in.
There may be spoilers the rest of the review
Verdict: Lacklustre Comedy
Story: Stir Crazy starts as meet Skip Donahue (Wilder) and Harry Monroe (Pryor) two New Yorkers that find themselves out of work and decide to move to LA to start over. This plan goes wrong when the two's first paying gig involves being mascot like figures, but when they are on a break they get framed for a bank robbery.
As the two misfits find themselves in prison for 30 years they must learn the ways of prison, find a way out and use their skills to stay alive and change their ways inside.
Thoughts on Stir Crazy
Characters/Performance – Skip is the overly friendly man who believes a conversation can solve any conflict, he can find himself in trouble because of this but can also look to solve problems when they come up. Harry is Skip's best friend and the one that looks at the smarter ways to survive.
Performance wise, Wilder and Pryor have a brilliant reputation as a comedy duo, I can see the chemistry they have and the two are good in this film without being a great comedy performance.

Story – The story of two wrongfully convicted criminals needing to survive in prison and find a way to escape, this is a simple formula and works for the comedy of the film.
Crime/Comedy – We get moments of comedy through this film where it would be fair to say is designed as a vehicle for Wilder and Pryor to show off their skills rather than create the best jokes.
Settings – With the film set in prison which does help try to build the comedy up but I can't help but think they miss moments they could use.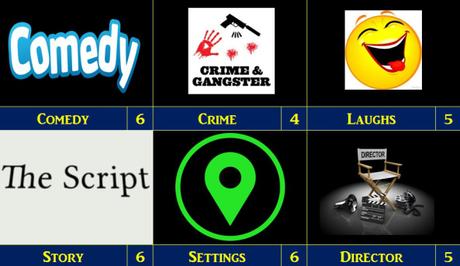 Final Thoughts – This is a classic pairing but I just feel the comedy doesn't hit on all the levels it should do.
Overall: Easy comedy that I feel needs that little bit more from.
Rating

Advertisements