So we were in Megamall and every person that we had the chance to pass by with a white shirt, we gave "that" suspicious look – a not so ordinary day at the mall.
Something spectacular is happening inside its four walls, particularly at the Mega Trade Hall.
We arrived and a flock of teeners donned in white! From glasses, shirts, skirts and dress, almost everything inside is white!
As we approach the venue, we were instantly blasted by awesome acoustics surrounded by neon lights and a bunch of bulky security guards with flash lights.
No, this is not a scene from Con-Air.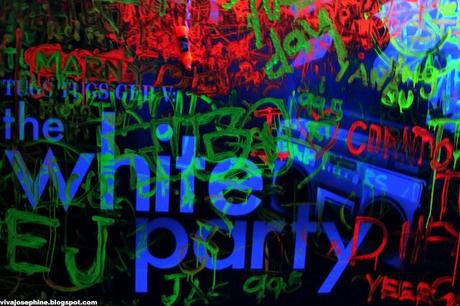 It's the Selecta Cornetto Tugs Tugs Grand Eyeball V: The White Party!
Remember that commercial where the guard did that tugs tugs thing, it basically the same thing. It's an ice cream party for teens and teens at heart. The floor was flooded by hundreds of teenagers wearing their white outfits dancing, chatting and of course, unlimited Selecta Cornetto for everyone!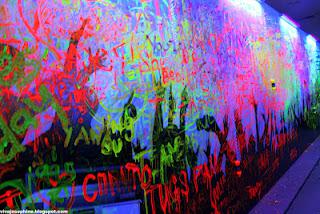 What caught my eye when we entered was this enormous wall that you can voice out your thoughts and it was aptly named the freedom wall. Hordes of teens grabbed those neon paint and scribbled their youth on that flat surface as if there was no tomorrow. Then that seemingly untarnished wall slowly became full with "Anna Loves Ice Cream" or "G-Kr!pZ 4ev3r!" and the cheesy line "Marck
<3 
Jo", *sigh*. They painted it with their thoughts and emotions and it became a beautiful work of art.
There were also photobooths that we qued up and took some silly snaps.
The party was kicked off by Cornetto Boy himself

Sef Cadayona

and the

UP Streetdance Club

rocked the floor. The stage was swept by our hosts

Cleo Caliente

and

Sef Cadayona.

Games and prizes were given to numerous contestants from Pinoy Henyo to a Dance Off!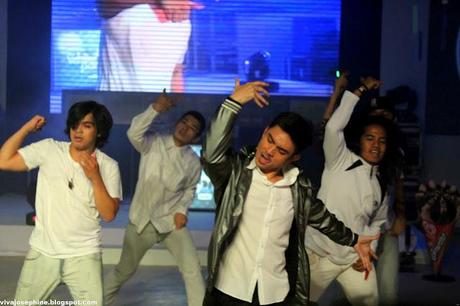 Girls (and boys) screamed their hearts out when Somedaydream went in and played the Cornetto song "Daydreamer" with Beatbox Legend Picoy Cruz. Everyone was hyped with their performance after the musical treat. We were also wowed by the performance of the Philippine All Stars! The 2 time champs thrilled the crowd with their hip-hop moves.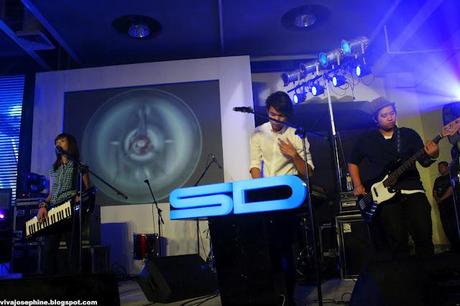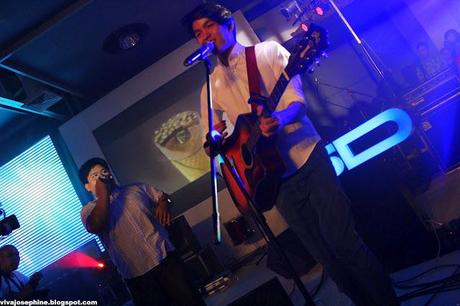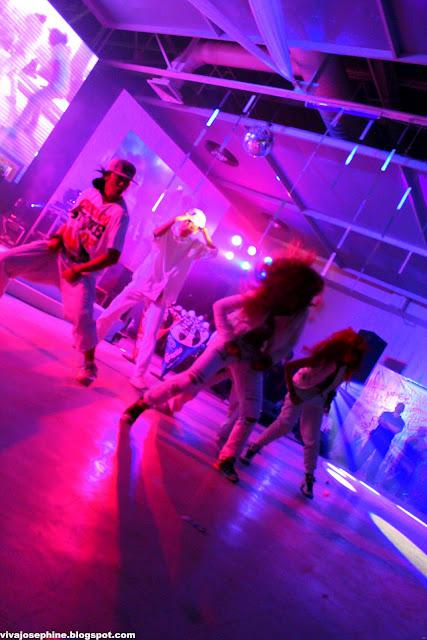 Lastly the dance floor was set to party mode as DJ Nina and her radical pulsated through the speakers! It was an awesome sight with everyone dancing and those guards I mentioned earlier, they would go to a cluster and wound "wand" people with their flashlights much like the commercial, it was hilarious!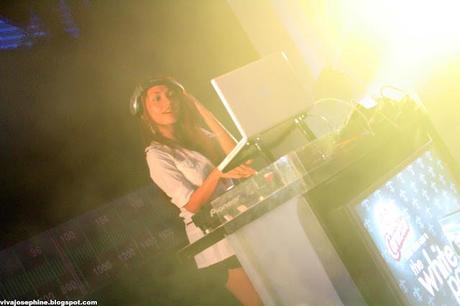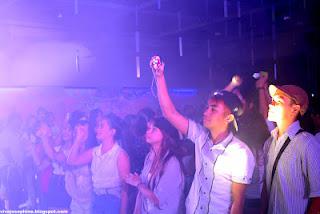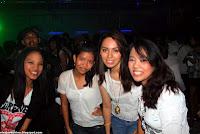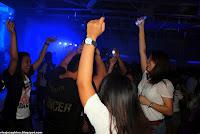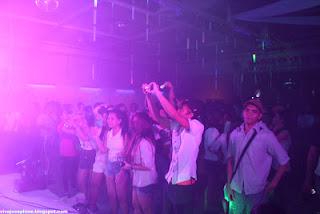 This has been branded as the Ultimate Teen Party and I think this is a true statement. We saw everyone satisfied with the freebies, the ice cream, dancing and meeting celebrities! 
This event is as sweet as the new Cornetto White Chocolate Ice Cream. YUM!