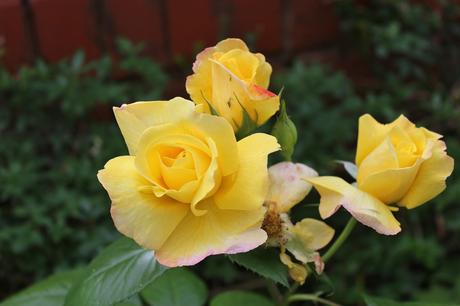 Rose 'Chinatown'
Having wandered around the garden taking photos of what is in flower for the Garden Bloggers Bloom Day post I realised that the roses were stealing the show this month so I have focussed entirely on them.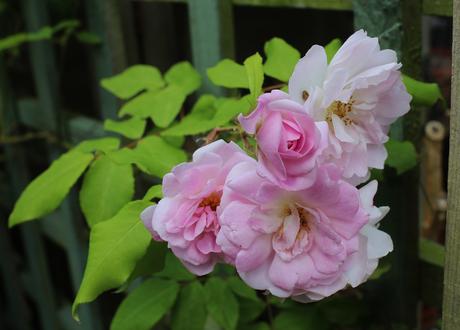 Rose 'Blush Noisette'
I think this is a good year for roses.  We saw so many bushes smothered in flowers on our trip to Somerset and Wiltshire this week that people were commenting on the abundance and quality. I'm guessing it must be something to do with all the rain we had in the Spring but whatever the reason is I am thrilled with my roses this year.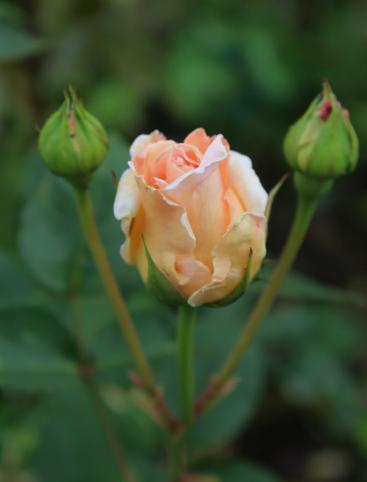 Rose 'Ophelia'
In previous years my roses have been a less than floriferous despite me feeding them and pruning them carefully.  This year my pruning was less carefully but also not as drastic as in the past and I think that might also have helped.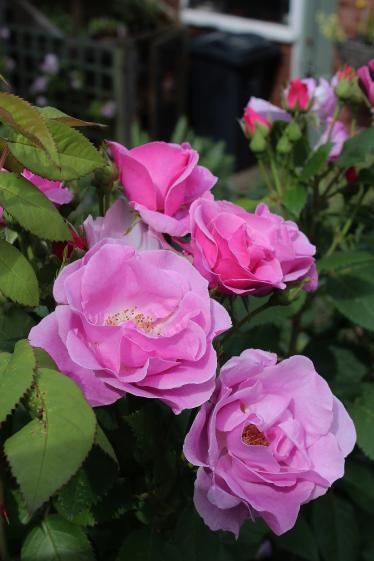 Rose 'Lucky'
A lot of my roses are in one border along the top of the wall. However, as I don't like rose only borders my roses are planted amongst herbs such as lavender, sage, bay, sweet cicely, and parsley which work well at hiding the 'legs' of the rose.  I also have other perennials in this border to add more interest including geraniums, aquilegias, penstemon, foxgloves and allium.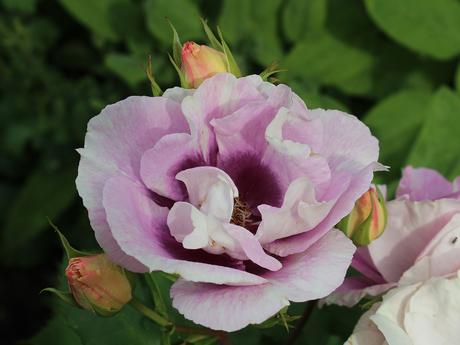 Rose 'Eyes for You'
The combination works well with the foliage of the herbs providing a good foil to the flowers and also providing interest after the roses and friends have flowered.  So far this year there has also been little sign of black fly.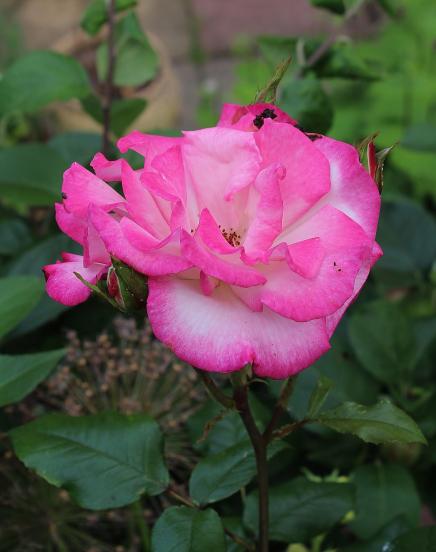 Rose 'Handel'
In recent years my rose collection has grown due to roses seen on garden visiting trips.  The Rose 'Hot Chocolate' I saw in a garden near Cork, Ireland and Rose 'Blush Noisette' frequently appears in the gardens we visit.   This year no new rose has been added to my wish list after my garden visiting which is probably lucky as I have no idea where I would put another one.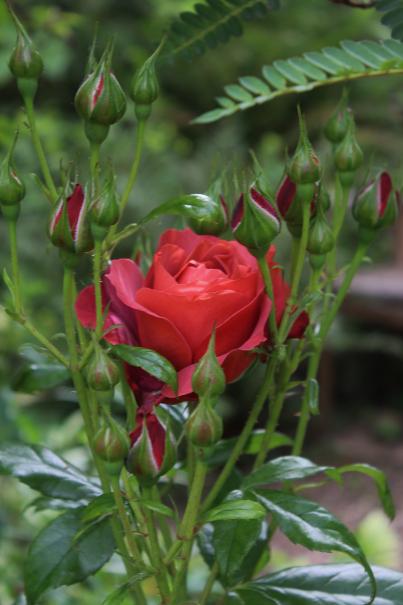 Rose 'Hot Chocolate'
Thank you to Carol, over at May Dream Gardens, for hosting this meme which she has hosted for ever making her Queen of the Meme.
Advertisements