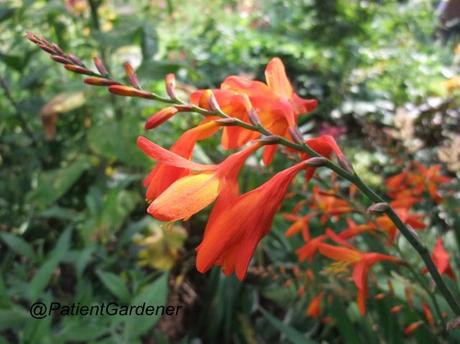 The garden has gone from the soft pinks and blue to basically orange and red.  I have a liking for Crocosmia and they have been slowly increasing in the garden more than I had realised.  The majority are the one above as ever I have no idea which variety it is.   I have bought Emily Mackenzie and Lucifer in the past but I am pretty certain it is neither of these and is more likely to be the very common variety which used to be called Monbretia.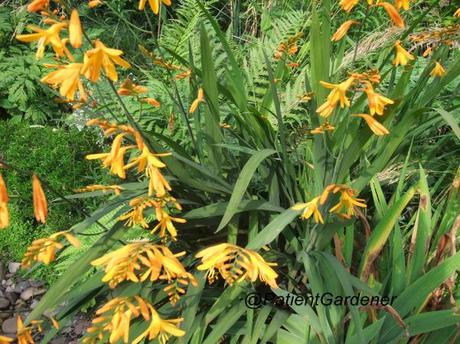 I am particularly pleased with this Crocosmia, it has bulked up a lot in the last year and is really shining this year.  The leaves have a bronze colouring.  It could be Crocosmia Coleton Fishacre which would make sense as I have been to that garden.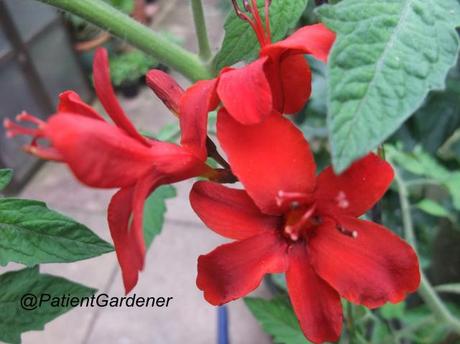 This is this year's acquisition – Crocosmia 'Hellfire' which I bought from Cotswold Garden Flowers about a month ago.  The red is quite something, very deep and pure.  The plant is destined for the new border in the front garden.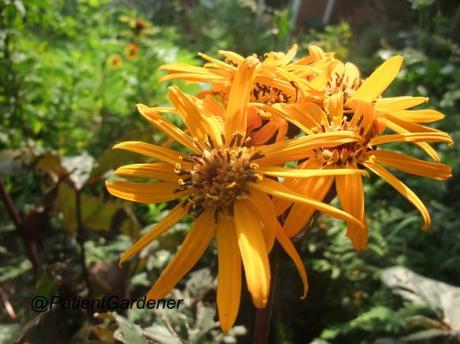 Crocosmia aren't the only orangey flowers in the garden.  Ligularia britt marie crawford has just started to flower.  I have had this plant for a number of years and I am beginning to wonder if Ligulariaas are one of those plants which become less vigorous as they age.  A few years back the plant was huge with masses of flowers.  Last year it was much shorter and this was one of the reasons I created a bog garden to try to give the plant the moisture it needed.  Well the bog garden has generally done well especially given the rain we have had but the ligularia is still not up to its old standard.  A closer look shows masses of slug damage and I wonder if this is part of the problem.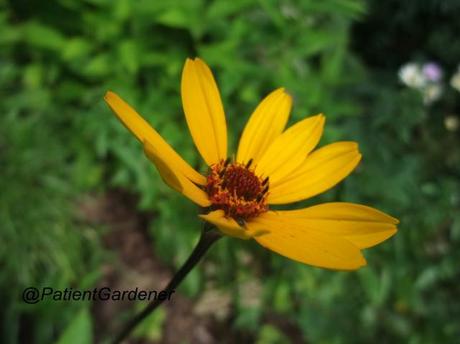 Heliopsis hellanthoides var. scabra 'Summer Nights' was bought last year at RHS Tatton Flower Show and I am really pleased it has reappeared and is flowering already.  Such a dainty flower on wiry stems which wafts around above the other plants.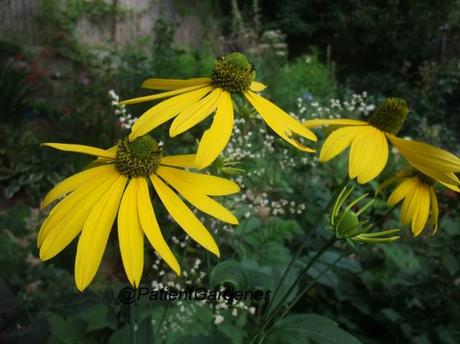 A Rudbeckia  that just appeared in the garden a couple of years ago.  I suspect it grew from seed in birdseed as it first appeared near the bird feeder.  However, I  do like the graceful appearance of the flowers.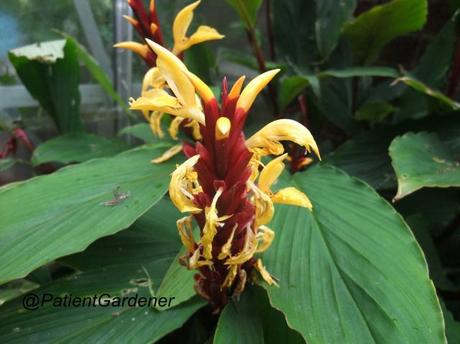 Finally Cautleya spicata 'Arun Flame' which I bought from Crug Farm in 2009.  This winter I risked leaving the plant in situ, mulching it heavily and crossing my fingers.  It paid off as the plant really bulked up and is giving the patio border a very exotic look.
For more Garden Blogger Bloom Day posts visit Carol at May Dreams