Gay marriage debate starts today in the Maryland House of Delegates and is expected to continue into Friday.

It seems that the same-sex/gay marriage bill is 5 votes shy of the 71 needed for passage.  Debate over the bill is expected to take place today and tomorrow.  You can weigh in here on PGC Blog's comments or contact your delegate and let them know where you stand.
Baltimore Democrat John Olszweski said he just made up his mind Wednesday on how he'd vote but WON'T say what that vote will be. Sam Arora, D-Montgomery, abstained from voting on the legislation. 
Voting Yes (10 Democrat Delegates)

: Kathleen Dumais; Susan Lee; Jeff Waldstreicher; Luke Clippinger; Jill Carter; Keiffer Mitchell; Kris Valderamma; Frank Conaway; Curt Anderson; Luiz Simmons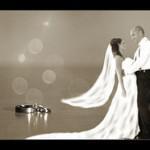 Voting No (11 Delegates)

: Joe Vallario (D); Kevin Kelly (D); Tiffany Alston (D); Geraldine Valentino-Smith (D); Don Dwyer (R); Susan McComas (R); Neil Parrott (R); Michael Smigel (R); Michael Hough (R); Joe Cluster R); Mike McDermott (R)
Abstained (1 Delegate)

: Sam Arora (D)