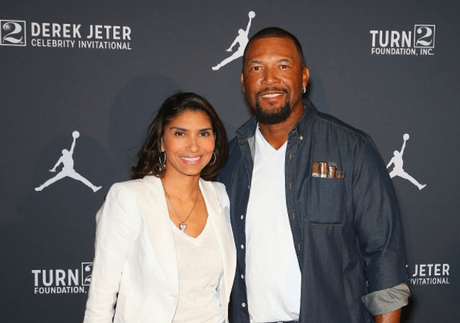 We're about to see what retired baseball player Gary Sheffield and his wife of 17 years, De Leon Sheffield have been up to.
"Sheffield Real Estate" is a new reality show coming to the FYI Television Network in November.  The show is centered around De Leon and her mother, who together sell high end real estate in Florida, according to the promo clip that was released.
De Leon Sheffield is a Grammy Nominated Gospel artist from Chicago.  De Leon and Gary Sheffield met in February of 1998, and were  married in the Bahamas on Feb. 4, 1999, in a small ceremony.  The couple have 3 kids.
Sheffield Real Estate is being produced by Releve Entertainment, under the leadership of Dr. Holly Carter.