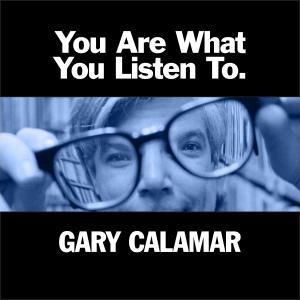 Yesterday, David Wild of the Huffington Post wrote an article to support musicians by sharing some of his current pet sounds, i.e., the new music he's listening to today. One of the albums he lists in the eight entries is Gary Calamar's new album. " Read below:
GARY CALAMAR — YOU ARE WHAT YOU LISTEN TO

One of the best rock albums that I've heard this year is an EP from a guy who's better known among insiders as a successful music supervisor for TV shows like "True Blood" and "Six Feet Under." Gary Calamar's songs here are infused with great New Wave energy and hooks aplenty. Far be it from me to tell anyone to quit their day job in this economy, but songs like "She's So Mid-Century" and "I Got An Idea" are full-time pleasures from an artist with great promise who's already delivering.
Gary is the Music Supervisor for True Blood and has been nominated for a Grammy five-times as well as being a noted KCRW Disc Jockey.
Check out this video of Gary's song, "I Got An Idea" below:
Listen to or download Gary's entire album at his site here: garycalamar.com
source: huffingtonpost.com