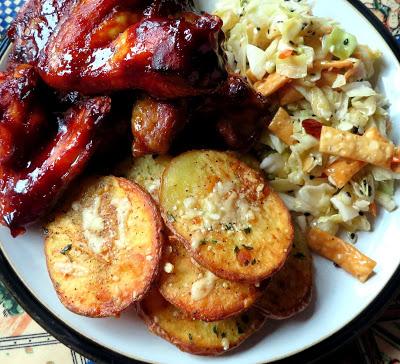 I am a woman of many weaknesses, most of them being food related . . .  hand  me a slice of ice cold, trembling Lemon Meringue Pie, topped with billowing sweet golden meringue, and I am a gonner.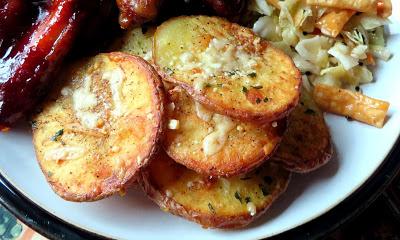 Likewise a square of nut filled good chocolate.  I love toasted almonds in milk chocolate as well as filberts, and a square of good dark chocolate can make me go positively weak at the knees  . . . and don't get me started on the finer points of fudge brownies, studded with toasted walnuts and gilded with a chocolate ganache frosting  . . .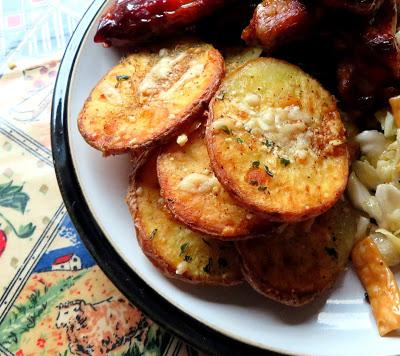 I adore ice cold wedges of deep pink watermelon, or fresh pineapple spears, crisp black sweet grapes, crisp wedges of iceberg lettuce, drizzled with a blue cheese dressing and sprinkled with bacon.  Mmmm . . . a thick wedge of a Victoria Sponge cake, filled with vanilla butter cream and jam, or a slice of Coffee & Walnut Cake  . . . a fruit studded scone, tall and light, split and filled with clotted cream and strawberry preserves . . .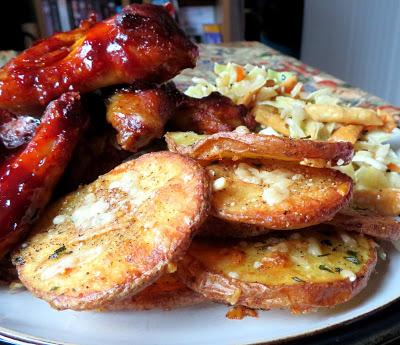 A perfectly cooked slice of Prime Rib, a medium-rare grilled rib eye steak with garlic butter . . .  oh boy. Then there is the Caesar Salad, with fresh romaine lettuce, torn into pieces, cold and crisp, with buttery garlic croutons on top and bacon bits and flakes of a good Parmesan cheese,  all gilded with that lovely rich and creamy garlicky dressing.  Add some grilled chicken and I'm in salad heaven . . .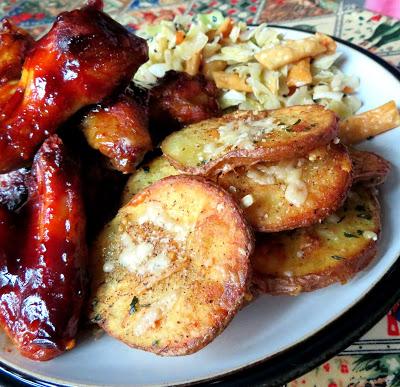 And then there are freshly baked chocolate chip cookies, I like them with raisins and walnuts in them . . . or . . .  crisp freshly baked peanut butter cookies, the tops all criss-crossed with a fork  . . .  crisp oatmeal cookies, studded with sweet sticky raisins.  Give me homemade cookies any day of the week.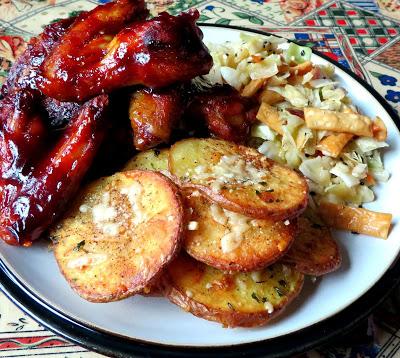 Crisp slices of buttery cinnamon toast . . .  gilded golden brown and served with hot cups of herbal tea . . . .  dishes of  trembling vanilla speckled Panna Cotta . . .  Blueberry Muffins, with sugar crusted tops . . . lush, rich and creamy Lemon Posset . . .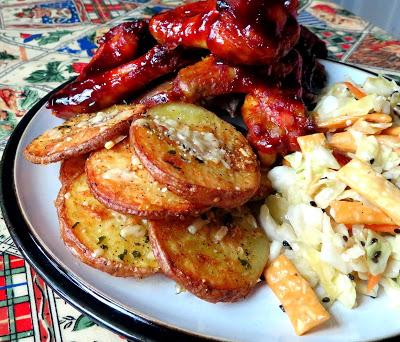 Tender pieces of slow cooked beef brisket, coleslaw and potato salad  . . .  with crisp buttermilk biscuits and plenty of cold butter . . . or . . .  thick slabs of pan fried ham, the fat on the edges crisp and golden brown . . .  served with creamy rich scalloped potatoes,  molasses baked beans and thick slices of hot homemade white bread, slathered with plenty of cold butter.  I'll have another slice for dessert please and pass the strawberry preserves. I would be as happy as a pig in muck with just the bread and jam.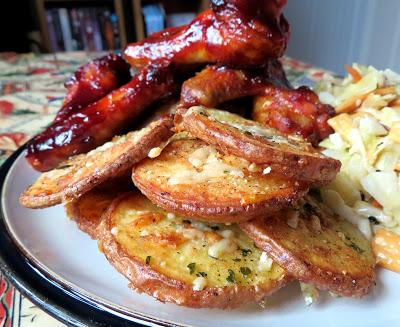 Oh I am SUCH a foodie, and there are many, many things that get my taste buds tingling. I could go on with an endless list, and wax poetic about many wonderful foods.  I feel so lucky to have been born into a life where I can enjoy such things easily.  
If I had to pick one favorite thing however, out of ALL the things that I love to eat,  and  the one thing I could absolutely NOT live without, it would be the humble potato . . .   I would trade all of these other things for that  . . .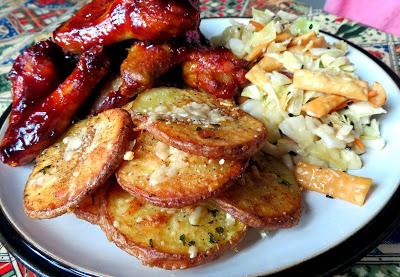 Boiled in the skins in salty water and then cracked open  . . . with a dollop of butter melting into the fluff  . . .   or boiled and mashed together with plenty of hot milk and butter, salt and pepper. Mama always grated a bit of raw onion in and I love that to this day.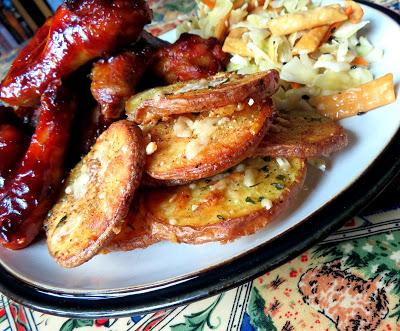 Skins rubbed in oil and baked in a hot oven, right on the rack so that the air gets all around them, making that lovely skin crisp and golden . . .  split open and gilded with a dollop of sour cream, salt, black pepper and minced chives. I could make a meal of just that . . . and nothing else.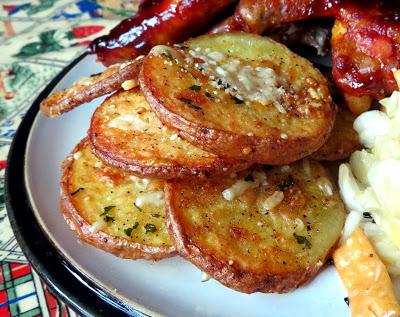 And then there are these . . .  Garlic & Parmesan Crispy Potatoes . . .  slightly spiced, nicely crisp on the edges, scattered with rich and salty Parmesan cheese, baked until golden brown . . .  little bites of moreish crisp potato heaven.  Need I say more?
Yield:
4
Author:
Marie Rayner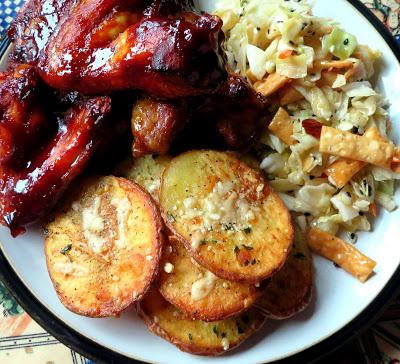 Garlic & Parmesan Crispy Potatoes
Crisp and flavourful, these make a perfect side dish for whatever.  Lovely dipped in sour cream as well.
ingredients:
4 medium red potatoes, scrubbed and unpeeled
4 TBS light olive oil
1/4 tsp garlic powder
1/4 tsp onion powder
1/4 tsp paprika
1/4 tsp black pepper
salt to taste
1/2 tsp parsley flakes
4 TBS freshly  grated Parmesan cheese
instructions:
How to cook Garlic & Parmesan Crispy Potatoes
Preheat the oven to 220*C/425*F/ gas mark 7.  Line a large baking tray with baking paper.  Set aside.
Scrub the potatoes and dry them well. Leave them unpeeled. Trim off the ends and discard.  Cut the remainder of the potatoes into 1/4 inch slices.  Toss together with the olive oil, seasonings and 2 TBS of the freshly grated Parmesan cheese.
Spread onto the prepared baking sheet in a single layer. Sprinkle with the parsley.
Bake in the preheated oven for 15  minutes.  Flip over and bake for a further 10 minutes or so or until golden brown. Sprinkle the remaining grated Parmesan over all and return to the oven for a few minutes to melt.  Serve hot.
Did you make this recipe?
Tag @marierayner5530 on instagram and hashtag it #EnglishKitchenCreated using
The Recipes Generator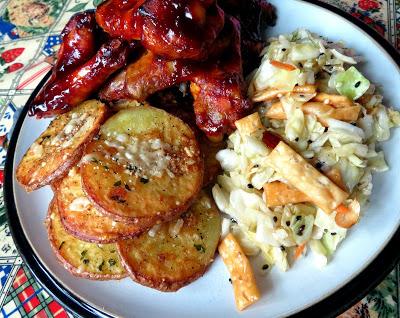 We enjoyed these today with some wings and ribs from Costco and an Oriental salad.  I couldn't eat the wings as they were too spicy for me . . . the ribs were likewise.  (I don't like really spicy food.)  I polished off my potatoes and salad however.  Both were very, very good.  Yes, I am incorrigible.