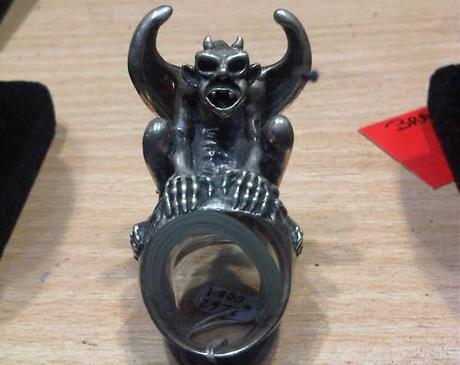 I found this amazing, HUGE, gothic, gargoyle ring last week in a little Boutique just near Notre Dame in Paris.
Notre Dame Cathedral in the heart of the city is of course famous for its many gargoyles on the facade and interior.
In Silver the ring was Way to expensive, about 3 ring sizes too big for me and about an inch tall when wearing it!
now thats hard-core! xoxo LLM