Rating:
58/100
Welcoming:6/10
Menu Choices: 7/10
Food Presentation: 7/10
Food Temperature: 7/10
Food Taste: 9/20
Service: 5/10
Ambiance/Music: 4/10
Architecture/Interior: 7/10
Air Quality: 5/10
Total: 58/100
More about:
Garfunkel's
Garfunkel's seems to be the reference local diner in town like Americans have Applebee's or Chili's. I have been passing by it many times and finally decided to try it and see what's it all about. Entering Garfunkel's Leicester square we were welcomed by a high music like if it was a nightclub. An annoying sound that went back to normal half an hour later.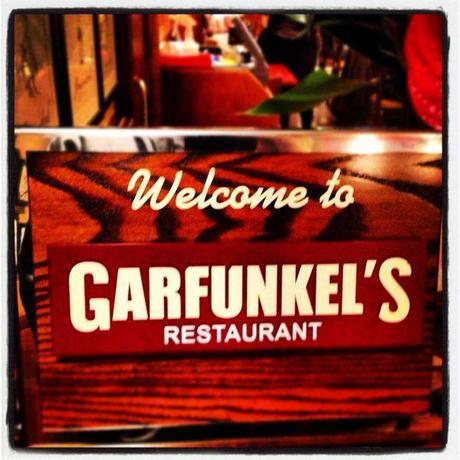 I will state the facts as they are with no personal feelings:
- A dirty cutlery! I tried to check on the table behind me and change my knife but unfortunately the four other knives were as dirty as mine. Dried thick food on all.
- Coffee machine positioned in the corner next to our table had the most unpleasant noise ever. It seems a cup of coffee was ordered every two minutes that day.
- Napkins and fries from other customers were left on the floor.
I ordered: The Big Ben Burger: Two beef burgers piled with melted cheese and spicy onion rings, topped with BBQ sauce and dill pickle.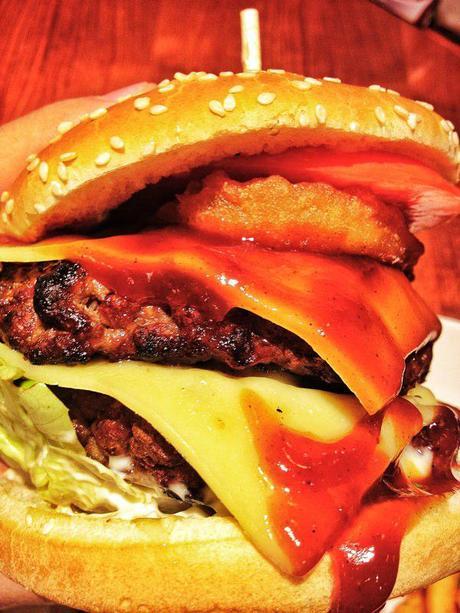 Now for the food part:
-  The hamburger meat was too dry and too thick for nothing without being neither juicy nor tasty. Dry with an unappetizing color.
- A bizarre crunchy feeling inside the meat was felt in every bite like pieces of unmelted fat.
- Fries are very average even tough thick and adequately cooked.
- No ketchup was served with the burger until we asked for it.
- Coleslaw contains too much mayonnaise and the portion is very small an stingy.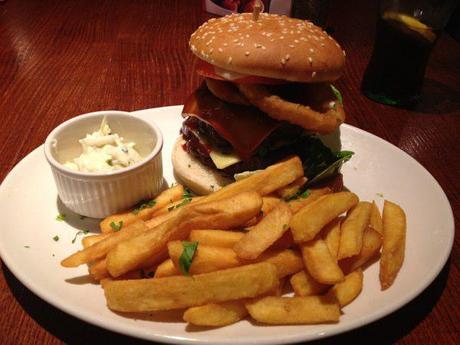 A plate I didn't eat from more than 30% and a staff that didn't even care. They have too many customers in this premium location so losing one is not a problem for them.
The things I liked:
- Gurfunkel's salad bar has become famous! With a delicious range of fresh salads and prepared dishes and dressings. Choose from a single visit or opt for the Unlimited Salad Bar for as many visits to the salad bar as you wish.
- Ketchup glass bottles are opened by the customer. They do not use squeezable ones that travel from a table to another all night long.
- There is something for absolutely everyone on the menu, it is a fantastic mix of British classics and the best from all around the world.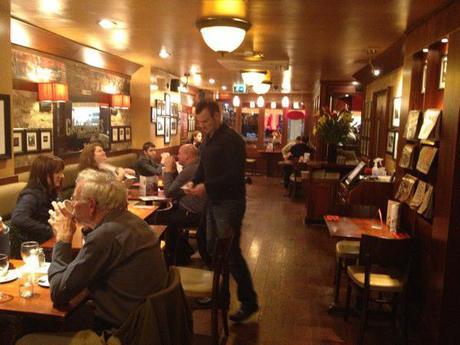 "A truly great name in British and world cuisine. Founded in London's West End in 1979, Garfunkel's has become legendary! It embraces the concept of being all things to all people, it epitomises all that is great in world food. Don't take our word for it, relax and enjoy…"
Would I go back to Garfunkel's? of course not! Too expensive for nothing. Tasteless with a bad service. You can eat a hundred places else in london with a much better quality and service.
























Pages  [
1
]  [ 2 ]  VN:R_U [1.9.20_1166]