I decided the other day to go on a bit of an adventure.  Well in my small world it was an adventure as it was something I had not previously done and it was down in that London.  I went along to the Garden Press Event which was celebrating its tenth anniversary.  The purpose of the event is for garden-related organisations/businesses to show off their wares to the press and media.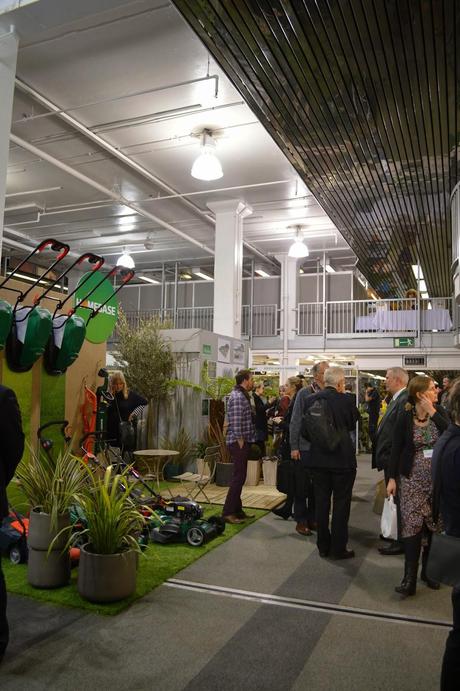 It is a big event and full of many different types of stalls advertising all sorts of different things such as these wonderful topiary figures from Agrumi.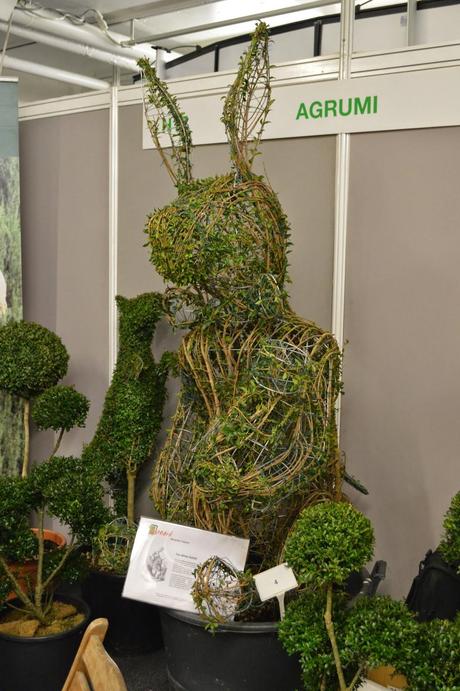 I was also really pleased to get talking to Maria from Jersey Plants Direct who are branching out with a new venture called 'garden wants'.   Whilst I had not met Maria before we quickly realised that I had trialled growing an aloe for them so it was rather nice to meet in reality (the aloe is still growing well by the way).   Garden Wants is aiming to provide the busy person's gardening needs including those who may be less confident with gardening.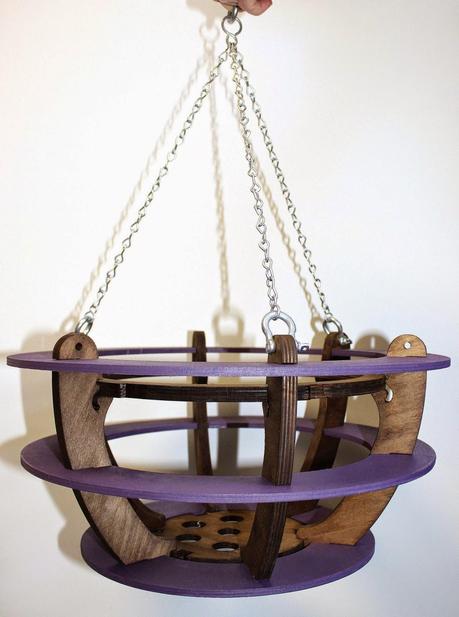 They sell just about anything you can think of including these hanging baskets that you can buy a continuity plan to have the right plants sent to you at the right of time of year so that you have them working all year around.  This may not attract the more experienced gardener, but for someone just putting their first toe in the gardening world it could be a stress-free first experience.
I also had many interesting conversations, such as with the Crop Protection Agency.   They had a stand there as they were promoting a new educational scheme aimed at helping retail staff to understand current legislation onselling/working with chemicals including advising when and when not to use and safe disposal.  This is a really important scheme because no matter what your view is on using chemicals what is not debatable is that they are out there and people are using them.  What has to be best on all sides is if those people are making informed choices by getting informed advice.  Of course if you wish to be organic then the CPA is probably not the people you would turn to, but don't you want to know that if you wanted to dispose of those garden chemicals lurking on the top shelf of the shed that there are people out there who can give you advice what to do?
I left with goody bags full of all sorts of things, from seeds and lilies to notepads and fudge; a beautifully shiny 'Moulton Mill' trowel from Gardman and a rather oddly shaped hand held fan (well, I think it is a fan....).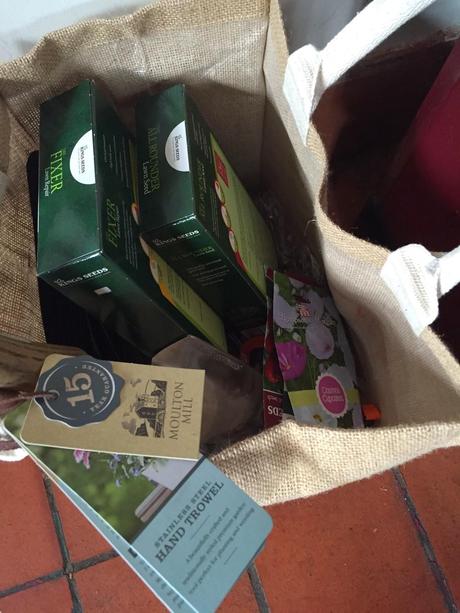 I will be writing further follow ups from this event.