Now that spring has arrived, the weather is warmer and the colors of flower blossoms are popping up in the garden; therefore, it's the perfect time to add some playfulness and unexpected touches to your outdoor spaces. Lately, I'm finding myself drawn to garden statues. Looking at them, I stop and think about getting one for my own garden. I think they give the outdoor area a special touch of personality, since they often say something about the interests and beliefs of the homeowners. Garden statues are great conversation pieces and add a special mystique to a property.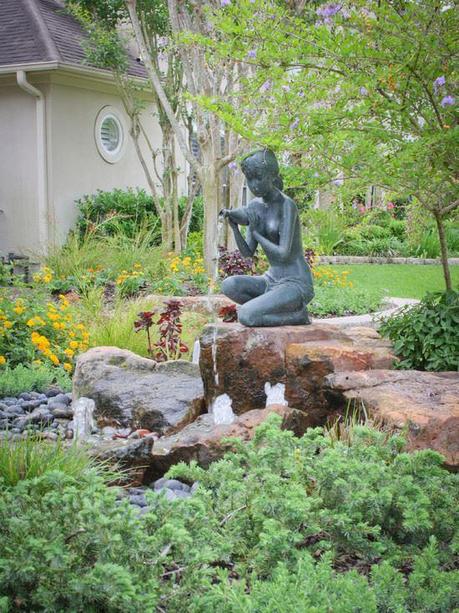 When a garden statue is combined with a beautiful garden, it creates a wonderful ambiance you're not likely to forget. The style of statue you choose helps set the tone of the garden.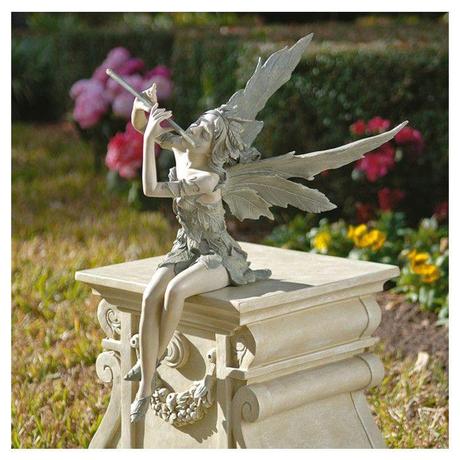 Garden statues come in many forms including cherubs, water fountains, stone lanterns, animal designs and geometric shapes. With garden statues, you can create a space that's uniquely yours. To give you some inspirational ideas, I've put together a few examples. Maybe they'll tempt you into giving your yard a touch of whimsy…
Here, Lady Grace appears to be guarding a stone planter on a pedestal.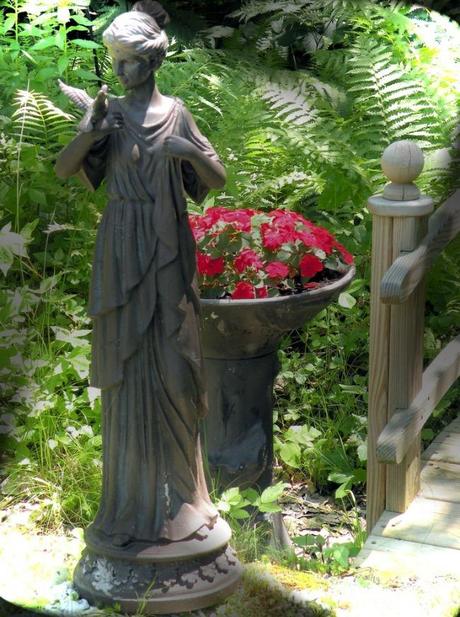 Do you have a tree stump in your yard? Turn it into a garden statue.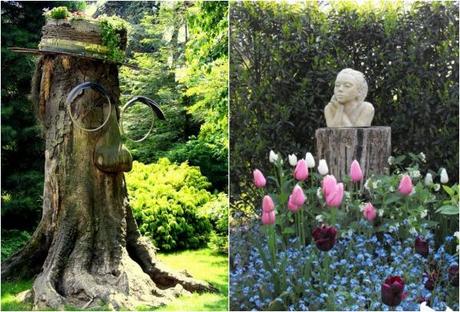 This very modern statue makes quite a statement.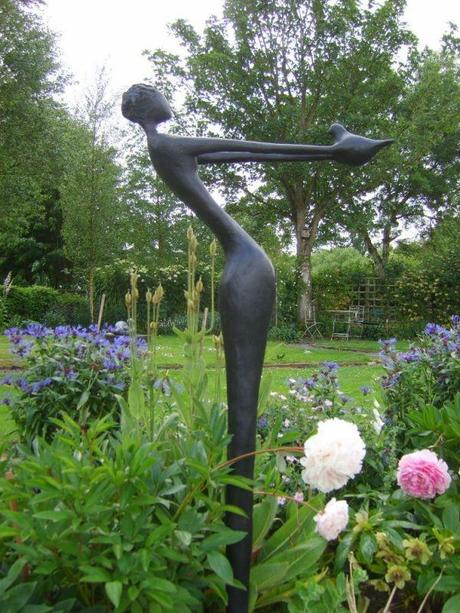 You can let the statue be the focal point in your garden.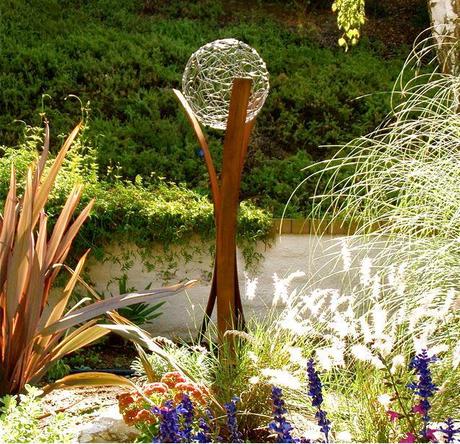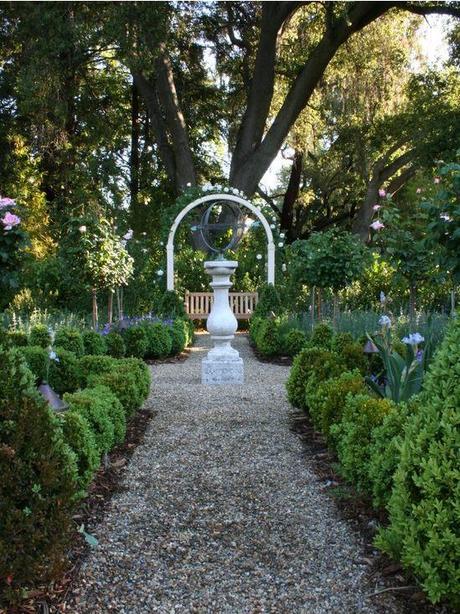 You can alternatively make it just a small extra touch to your garden.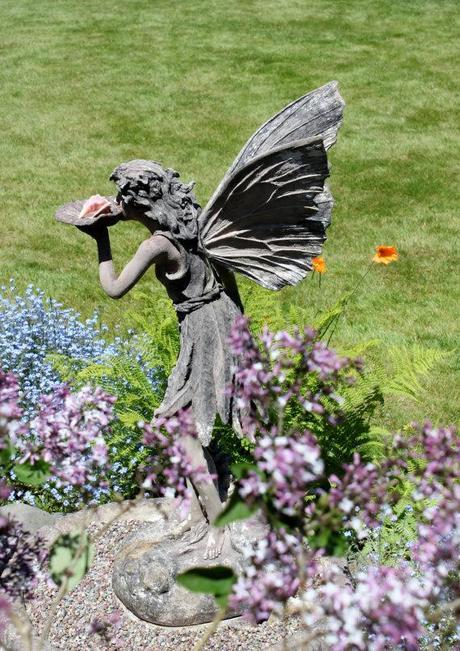 There's nothing more soothing than the sound of water coming from a fountain.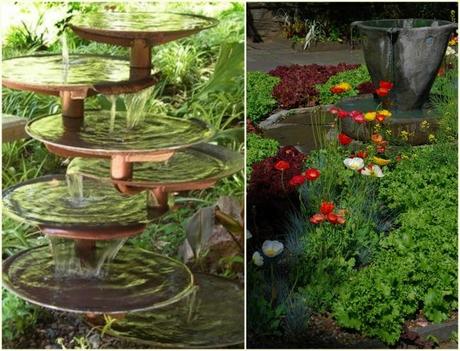 You can create a storybook theme for your garden using statues. Kids will love it!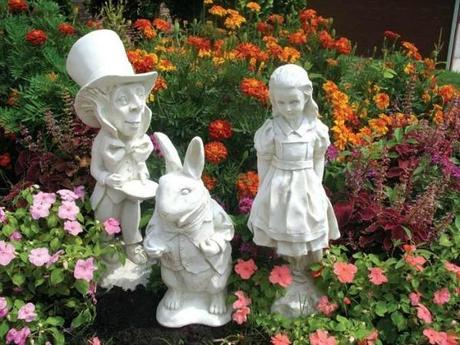 Buddha statues provide such a peaceful image, and give your garden an exotic touch of the Far East.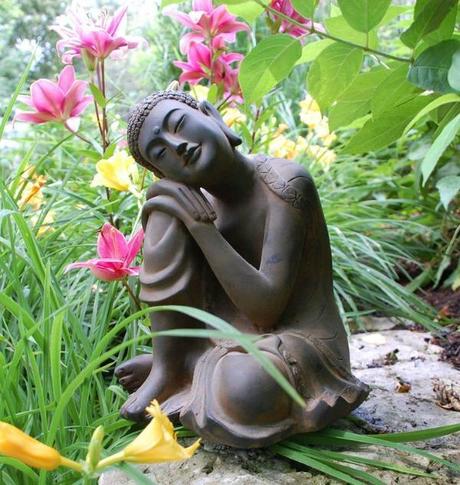 Japanese lanterns also evoke the Far East and provide a totally different and yet equally peaceful image.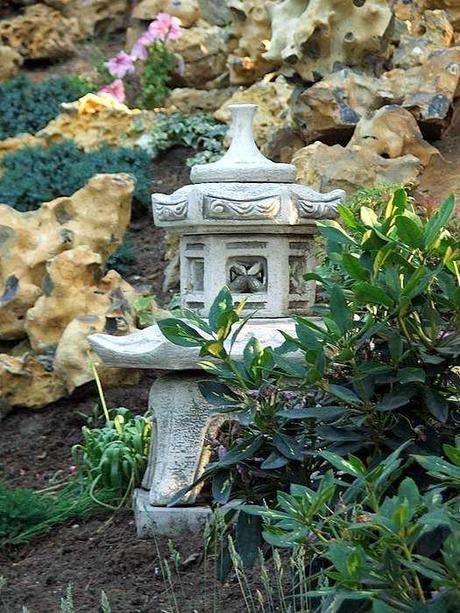 I love these two statues! They represent things that I love to do in my spare time: reading and bird-watching.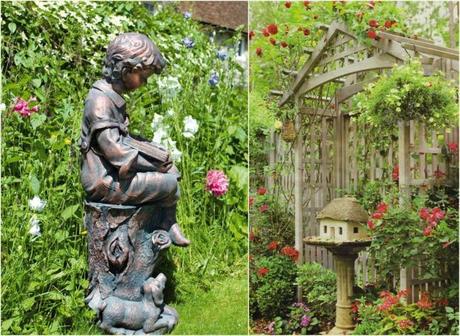 Images via: left // right
How cute is this rabbit statue? It's majestically tall and it has an intense stare. He's truly a "hare"-raising statue.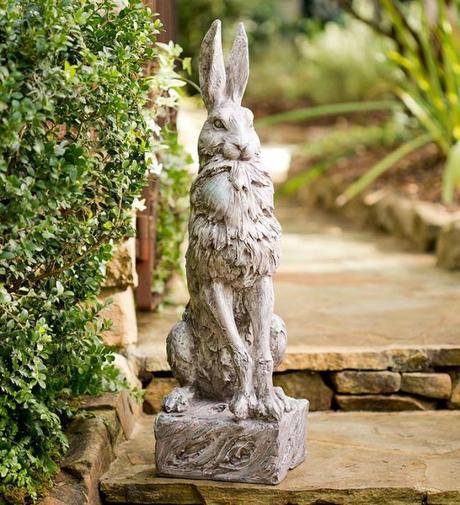 The statues below really caught my eye.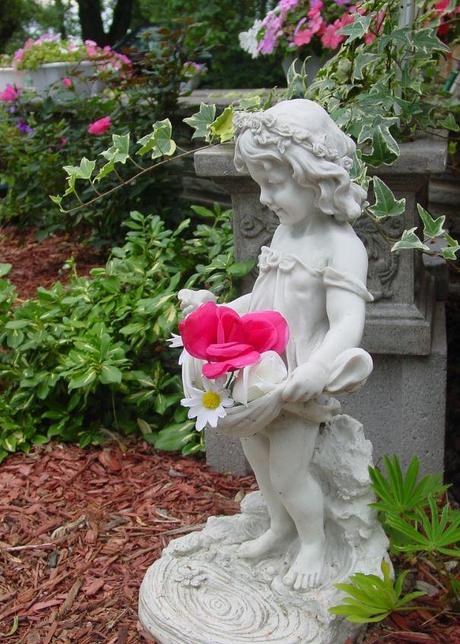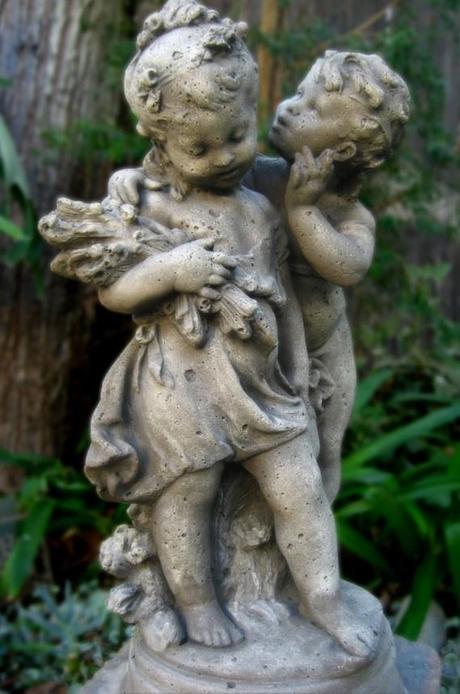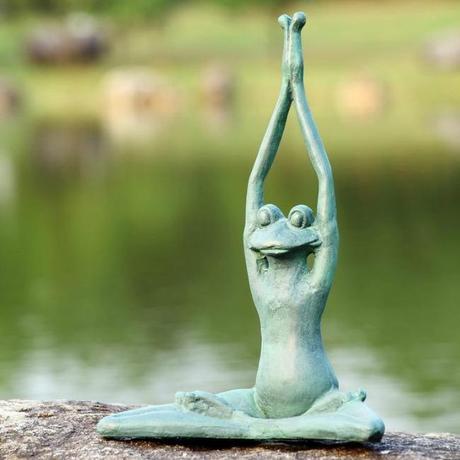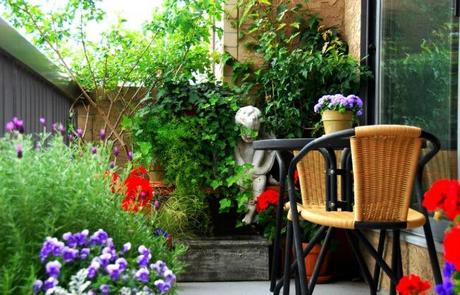 These adorable gnomes definitely add playfulness to a garden. Too cute!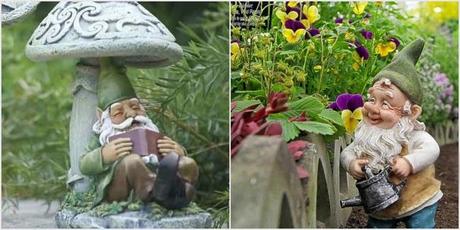 Images via: left // right
Here's the first statue I bought for my garden. It's a little sitting cherub. I named her after my much missed dog, Tiffany. Isn't she cute?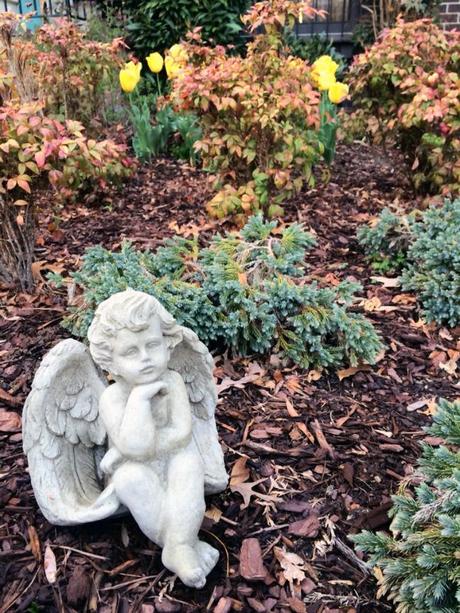 I really believe that garden statues enhance a home's curb appeal. Have I enticed you into purchasing one for your own garden?
Simone