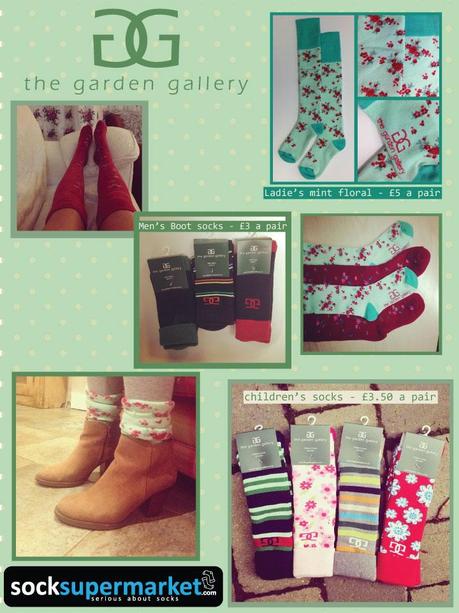 Our Garden Gallery collection delivers practical, fun and stylish outdoor fashion socks for all the family. As a wardrobe staple they are ideal for gardening, festival going, walking or indeed for wearing during any outdoor activities.
With a style to suit every family member, from patterned to plain.
For the Ladies we have a fab selection of colours and patterns, with the added benefit of the extreme warmth that the soft lamb's wool in the 'Lambswool Welly Boot Red Floral' provides – great comfort and warmth, they look super stylish in your welly boots or everyday boots. A must have for keeping your feet nice and toasty.
The Men's boot socks are stylish and thick, perfect for the great outdoors. Fully cushioned throughout for warmth & comfort. For whatever life is going to throw at you this weekend we have the Men's 1 Pair Garden Gallery Long Boot socks are made with wool for warmth, comfort and durability, these long boot socks are ideal for any activity in the great outdoors, and come in six different colours.
And for the kid's, Watch out puddles! They won't stand a chance with your children wearing these socks in their wellies. Fully cushioned throughout for warmth and comfort. In fab and funky bright eye catching designs your little angels will love.
Durable and comfortable to wear, The Garden Gallery™ socks protect your feet from the elements all year round.
Keeping families feet all over the UK stylish, cosy and warm

To see the full range of Garden Gallery please click here