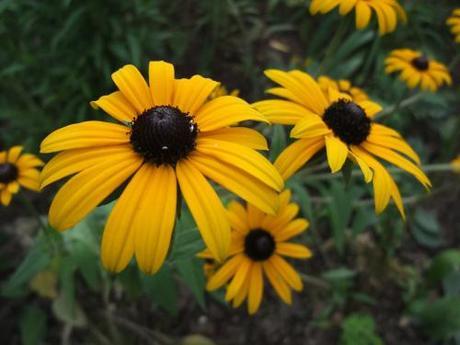 September is the month of daisies in my garden.  I love their happy faces more and more, so much so that I am now creating a 'Daisy Border' for late summer colour.  Dominating the border at the moment is the perennial Rudbeckia laciniata which I grew from seed a couple of years back.  It has clumped up so much that I have now been able to divide it into several smaller clumps, spreading the sunshine through the border.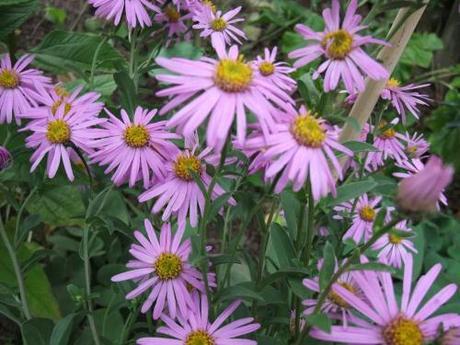 More daisy flowers, this time Aster Helen, bought from Picton Nursery last year.  They seem to be doing well so I think I will pick up a few more in the next couple of weeks.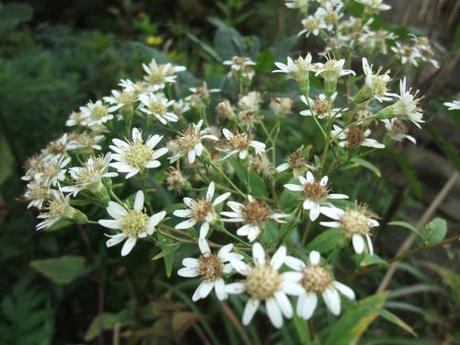 Aster Umbellatus is sadly nearly over but it has been smothered in pollinators for weeks.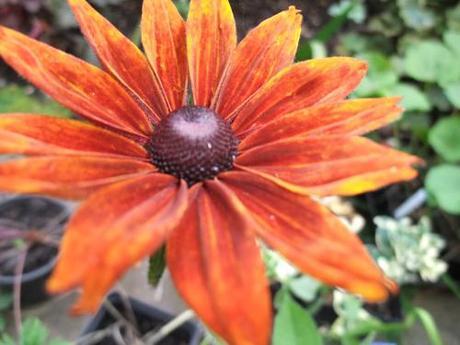 I am very sad as this is the only annual Rudbeckia I have this year. I have failed dismally.  I normally have quite a show with Rudbeckia cappuccino being my favourite but I think the seedlings got overlooked during May when I was very busy and so they failed.  Must try better next year.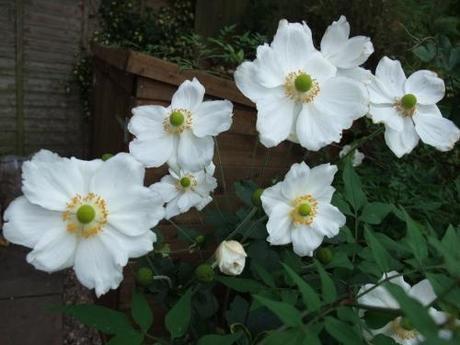 Anemone'Honorine Jobert' provides the backbone of the late summer show in my garden.  I never understand why they aren't grown more widely.  For me they look after themselves slowly spreading but easy to keep in check and also divide.  The pure white flowers provide a wonderful contrast to the other flowers in the garden and also act as a useful buffer between clashing colours.  The flowers remind me of fine linen handkerchiefs.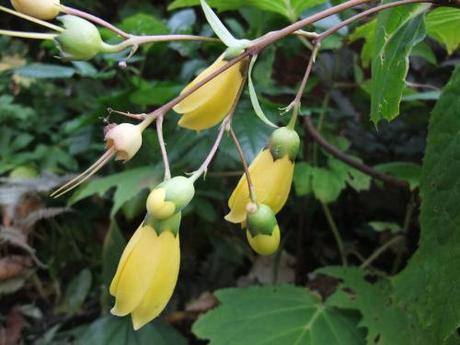 Another favourite to flower this month is Kirengeshoma palmata. The flowers remind me of those elegant butter curls you used to get in the old fashioned tea rooms, such a beautiful plant.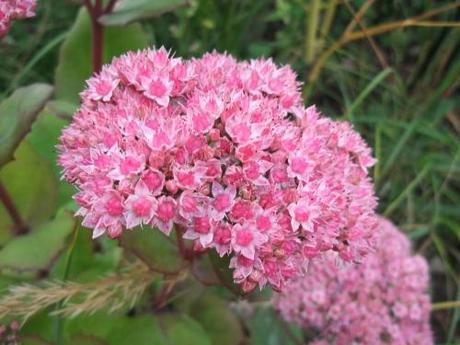 Finally, we have the Sedums which are becoming more and more a key plant in the garden especially in the front garden which can be quite dry.
So  those are the highlights in my garden this month.  For more garden blogger bloom day posts visit May Dream Gardens