I still have pretty vivid memories from the game even though we got totally stuck at a certain point and could not find anymore clues. You had to navigate around trying to figure out who the replicants were. Although I am guessing back then I wouldn't have realised that.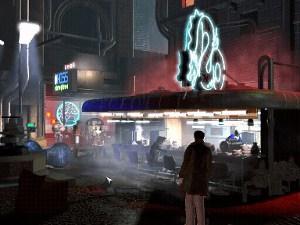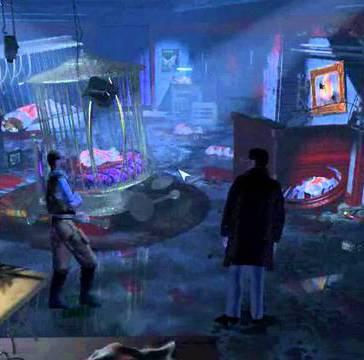 I guess the graphics were pretty impressive considering it was still early in the PC gaming world back then, and I am sure it was pretty slow going as you changed from place to place. It had a lot of different colours in that is a very vivid memory from it, may just to show off the graphics of the time, I am not entirely sure to be honest. I actually am interested in finding out how the game ended, especially now I have seen the film. Pretty funny that eventually catching up with a now classic film sparked the memory of one of my first PC games.
That then sparked another memory of a computer game that we would have had around a similar time or not very long after getting the PC. Which had a very similar format so I am guessing it was the easiest mode to program into a game.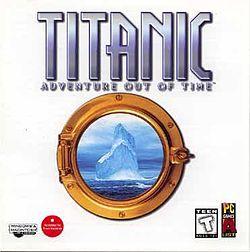 That's right a Titanic game, which was also a search for clues and things. I can't really remember what the full game was but I don't think I managed to finish, complete or "clock it" as we used to say back in the 90s. You had to move around the ship, to the different decks and talk to people, so I think that was another mystery style game.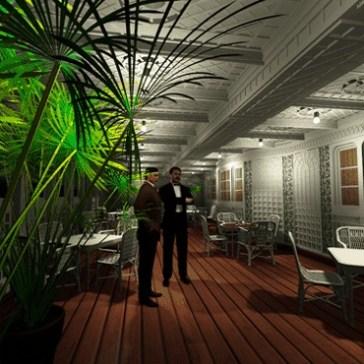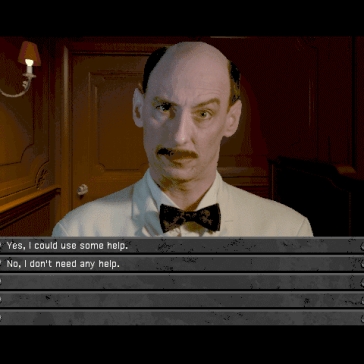 I do remember the people used to just suddenly appear in front of you and some of them were rather creepy. As you can see in the screenshot above, I think I was expecting something with Leo in. Yes, I was one of those young girls who totally loved him in the film. But he was nowhere to be seen in this game as you wandered around the ship, picking up random items along the way.
I thought this was an appropriate post to get everyone thinking about not only the first computer games they used to play, but film related ones! Especially if you had or played on Blade Runner/Titanic. It certainly seemed the mystery hunting games were the ones making waves in the late 90s.
I can remember a few others pretty well which aren't film related were Theme Park and The Sims, two of my favourites that I lost many hours too. I guess it also a good time to mention Championship Manger which is now Football Manager, a game I still buy and play the new version of to this day.
Which do you have good or bad memories of?
Advertisements