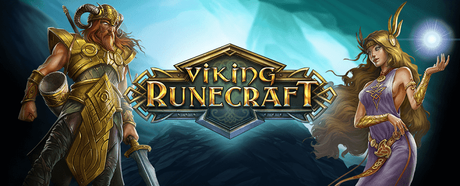 At the end of October, Viking Runecraft Slot is going to be presented as a nominee for the very prestigious EGR Game of the Year 2017 award. Play'n Go has lots of brilliant online slots, but all attention is now driven to Viking Runecraft Slot and it's not only because of their latest nomination for Game of the Year 2017 award but also thanks to their unbelievable atmosphere of Norse Gods and Viking Mythology, which was created by great graphics and outstanding gameplay.
The most fascinating and unlike thing in the slot is its levelling system, which gives you special features. Like, for instance, Charge of Destruction, Ragnarok free rounds, and a gift of the gods bonus to help you increase your chances of winning.
Upcoming ceremony of EGR Game of the Year 2017
Viking Runecraft Slot has been loved by players right from the start and it gives you as exciting an experience on mobile as it does on a desktop. Now the much-sought-after award is being presented at the annual EGR Operator Awards being held at Grosvenor House in London on the 26th October 2017.
Now the special committee of this year attendees is going to decide which game will be the winner as they'll vote for their favourite game from the competitors shortlist.
Play'n GO's comments
According to Johan Tornqvist, the CEO of Play'n GO "Viking Runecraft has been a huge success since we released it earlier in the year and I'm thrilled it's been nominated for EGR Game of the Year."
He also added that he'd like to thank their designers and developers for producing such an immersive and hugely playable game that has introduced a number of new features to the slots market.
As Johan Tornqvist stated further "The game has achieved an extraordinary feat in seeing its popularity increase since launch, and its revenue and average play time has consistently outperformed the market."
We wish much luck to Play'n GO and their impressive Viking Runecraft Slot on EGR Game of the Year 2017. To see the winner, please, follow our news section.